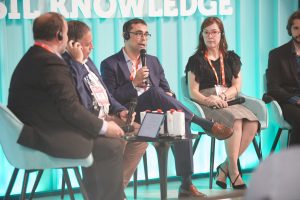 Over the past few weeks, I've participated in numerous transportation events across Spain. With all of them, I've tried to share the same message: that IoT can deliver new capabilities for European transportation on land and at sea. 
At I Congress AET in Madrid, I gave a presentation called "Road to success: IoT-driven technology for improved fleet operations" and took part in two insightful roundtable discussions. I spoke at SIL Barcelona about digital transformation in maritime and land transport with fellow industry professionals, and presented at Tech4Fleet about how IoT can make a difference for fleets. 
What's even more important than what I shared is what I heard from fellow industry professionals. Here are some of the more memorable ones that may provide some value. 
Too soon for all-electric
While there's little doubt that transportation will eventually be all-electric, we're not quite there yet. In its current state, electricity isn't ideal for trucks that travel medium to long distances due to available range. The infrastructure to support electric trucks simply isn't there yet in Europe. Plus, charging an electric truck from 0% to 100% can take multiple hours versus the five minutes or so it takes to fuel up.  
Overall, European fleets are frustrated at government strategies involving alternative fuels. The money that's being invested in these initiatives aren't providing the expected value due to frequent policy changes.  
The lack of firm, standardised emission policies for European transportation has led to these eco-friendly initiatives being a personal choice for fleets depending on where they're located, which has resulted in poor adoption. Plus, lacking a standardised policy has made it difficult to ramp up economies of scale to improve efficiency; something electrificiation is sorely needing. 
Looming driver shortage
This shouldn't come as a shock. In Spain alone, there is a gap of 20,000 drivers, with 70% of current drivers expected to be retiring in coming years. European fleets are desperate to hold on to their talent, going as far as paying double the market wage or even, in some cases, agreeing to help pay drivers' houses off. 
I believe fleets should use telematics technology to make life easier and more convenient for drivers as another way of improving retention. For instance, telematics can help drivers find the nearest garage for repairs, saving precious time. Plus, drivers can use their in-cab telematics units to track communications, hours and more, making their daily lives easier and more enjoyable. This is more cost-effective than doubling salaries across an entire fleet of drivers and provides operational benefits that increase fleet performance. 
Demand for more data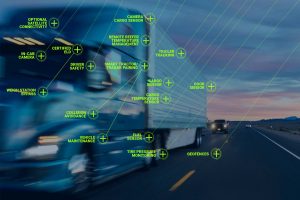 European fleets are looking for even more ways to collect data from their assets. While door, temperature and cargo sensors are becoming more commonplace, there's rising interest in sensors that can monitor humidity, vibration, light and more. Easy installation and app functionality has also been brought up frequently as qualities that fleets are looking for from providers. 
At ORBCOMM, we believe there's no shortage of relevant data points available to businesses, especially in transportation. It's why we continue to introduce new solutions that solve some of the most pressing challenges customers are facing daily and are simple to deploy at scale. 
Finding a single provider
Fleets are searching for simplicity when it comes to investing in technology and this makes a lot of sense to me. They want to find a single provider for all their telematics needs so they can manage their operations with ease.  
Having a single solution for your entire fleet, rather than a handful of siloed platforms with different credentials and data types for specific parts of your business, allows fleets to see all the data they need on one screen. And in situations when providers can't offer all the capabilities that fleets need, integrations can offer another avenue for fleets to achieve their goals without having to invest in a separate provider and platform. 
Prioritising flexible pricing
Speaking with lots of small and medium-sized European fleets, I saw the value that flexible subscription-based pricing could provide European transportation. While ORBCOMM has worked with some of the biggest businesses in the world, we also strive to deliver industrial IoT solutions to growing companies that can use telematics insights to optimise operations, cut costs and more. It's why we allow customers to purchase telematics solutions at a monthly subscription cost rather than paying the entire amount upfront. 
As always, our goal remains the same: working tirelessly to help our fleet customers adopt telematics technology that saves them–and their drivers–time and money.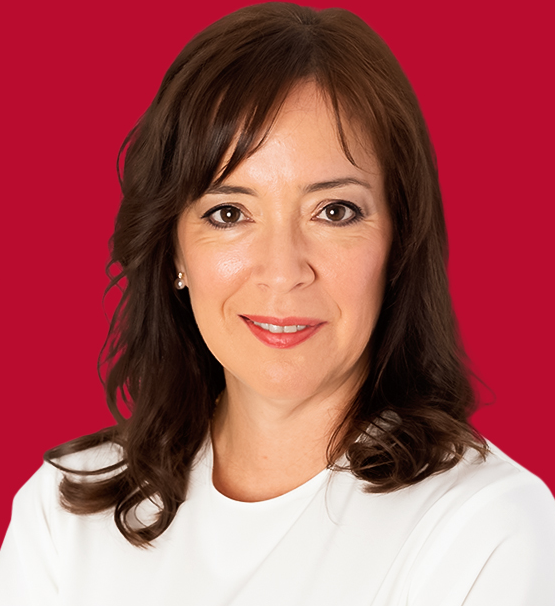 Mariuxi Chávez is one of ORBCOMM's most tenured team members, having been with the company for over 17 years. Today, she leverages her sales expertise and company knowledge as Vice President of Sales, EMEA.