On May 5, the Canadian Council of Motor Transport Administrators (CCMTA) announced that all Canadian provinces and territories have reached an agreement on a progressive enforcement plan for the Canadian ELD mandate. The plan stipulates that the provinces and territories will not impose penalties for the first 12 months after the introduction of the Canadian ELD mandate on June 12, 2021.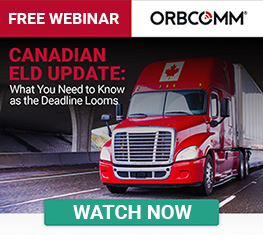 Although the primary reason for this decision, according to CCMTA, is the impact of COVID-19, there are other factors that have led to the decision on progressive enforcement:
There are currently no certified ELDs, one month prior to the original enforcement date.
There is only one Transport Canada-approved certifying body, creating a certification backlog.
The testing procedure is going through changes and refinements while ELDs are being tested, slowing down testing and forcing repeat testing in some cases.
Regular communications between Transport Canada, the trucking industry and enforcement partners (provinces and territories) have not been forthcoming, creating uncertainty for all parties.
ORBCOMM remains committed to providing a certified Canadian ELD and continues to follow all the steps and guidance to achieve that goal. Here is what we are doing in response to the progressive enforcement plan: 
We remain committed to completing certification by June 12, 2021, while recognizing that this could be impacted by further changes from Transport Canada. 
We are working with the industry and enforcement partners to confirm any further details related to the progressive enforcement plan. 
We will continue to provide updates over the coming weeks as more information trickles in. 
For answers to other common questions about the Canadian ELD mandate, watch the replay of our latest webinar at https://www2.orbcomm.com/eld-canada-update.
If you have more specific questions, don't hesitate to reach out to us at eld@orbcomm.com.