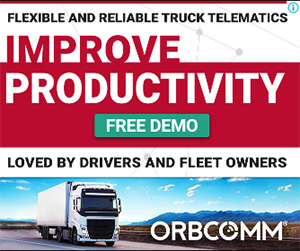 "Things like live temperature tracking, Tacho, Working Hours Analysis, the Critical Events. These are useful and I can see it all at the click of a button." – Dermot Byrne, National Transport Manager with Keelings Retail U.C.
Download our latest case study to find out how Keelings Retail U.C. leverages ORBCOMM telematics to ensure the integrity of perishable goods and on-time deliveries across Ireland.
Keelings Retail U.C. is an Irish fruit and vegetable grower and distributor. Supplying fresh produce to the Irish retail sector, the company delivers fresh fruits, vegetables, flowers, and plants daily. A fully family-owned business, Keelings Retail U.C. has worked with ORBCOMM telematics to ensure on-time deliveries and efficient management of its fleet.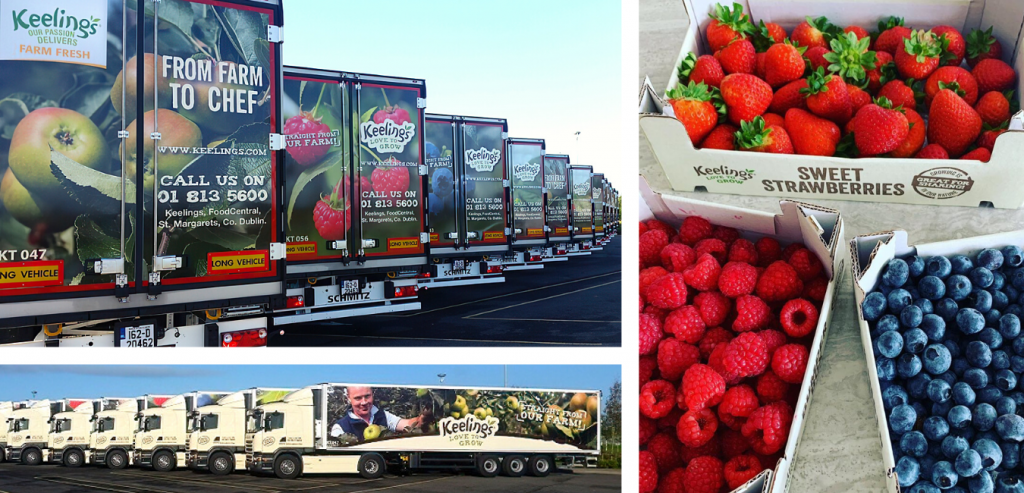 Helping Keelings Keep Their Cool
With strict rules governing the transport and control of fresh fruit and vegetables, ORBCOMM technology is in near-constant use by the Keelings team to ensure the quality and integrity of its refrigerated assets from farm to shop.
ORBCOMM temperature monitoring technology checks variations and tolerances to ensure the quality of refrigerated loads from their origin to their destination. The solution includes configurable alarms that report condition changes, major temperature variations from set points, rapid fuel loss, arrivals/departures from geofences and more.
Ensuring On-Time Deliveries
Geofencing is vital for Keelings to ensure they maintain timely deliveries. Geofencing effectively draws a line around an area such as a yard or retail delivery point and can trigger an alert or message when a vehicle passes through. For Keelings, this use case gives peace of mind to transport managers, who receive confirmation by email when a vehicle has arrived at its destination.
Examining Driver Performance Scoring
Drivers are the lifeblood of any trucking or transportation service and Keelings is no different. In working with ORBCOMM for over a decade, the team at Keelings is harnessing real value in monitoring driver performance scoring and using the data to improve safety and fuel efficiency.
Driver performance scoring monitors drivers in categories like harsh braking, harsh acceleration, over-revving and hard cornering. The system gives drivers a score of A, B, or C. The A grade refers to safe and efficient driving habits, while the C grade suggests room for improvement. The data that flows through the system enables Keelings to promote a better, safer, and more efficient driver workforce. Byrne says, "quarterly we sit down with drivers and go through their performance scores. We have definitely seen improvements in driver safety and compliance in using the system."
If you're interested in finding out more about ORBCOMM telematics, we'd love to hear from you. Feel free to email us info@orbcomm.com or chat live now.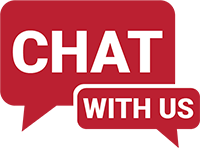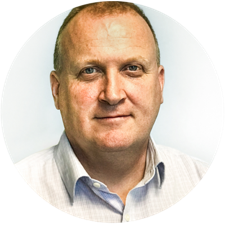 As ORBCOMM's Senior Director of Product Marketing, Denis Cody leverages over two decades of industry experience in international B2B marketing to help develop and execute GTM strategies, positioning and messaging for our suite of products and solutions.