Telematics and Video Cameras, The Perfect Match
Telematics and camera systems are coming together to become an essential part of any fleet operator's toolkit. Before, simple dashcams delivered abundant but weighty and hard-to-manage data.  The data was tough to sort through and videos had to be pulled manually. Now, with advantages in camera technology and combined with telematics data, fleet managers can access video footage in real-time to get the full picture on accidents, near-misses, driver safety and more useful details on how their drivers are behaving.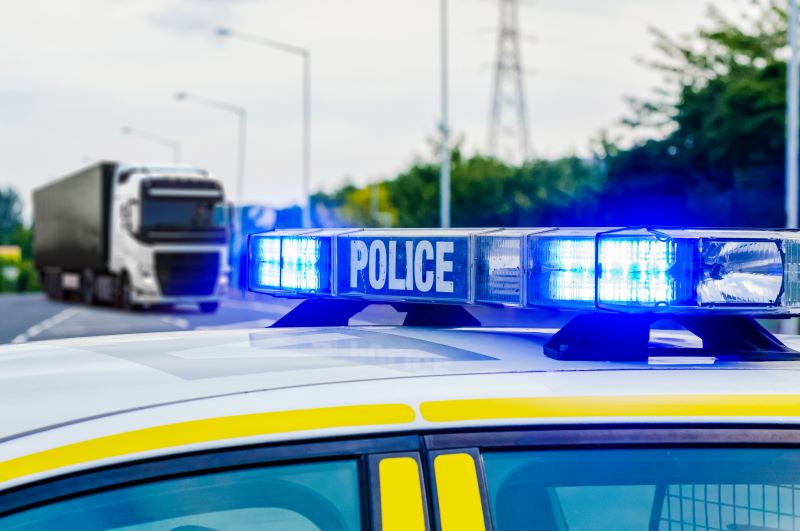 How Telematics and Cameras Work Together
Cameras are mounted in the cab and around the vehicle to record various aspects of a trip including a view of the road, driver perspective or traffic around the vehicle. The camera is usually connected to the vehicle through a hard-wired connection, WiFi or Bluetooth.
With telematics data, you can already track individual vehicles or fleets. This ensures drivers are on route and on time. With camera footage added to fleet telematics information, you can review complete evidence in the case of a collision, a near-miss or a complaint about a driver's behaviour.
By overlaying telematics data with video camera footage, the combined system gives the who, where, when and why of your truck and driver. You gain a clearer picture of the driver behaviour and the vehicle involved, what were the mitigating circumstances and the road conditions at the time of an incident. An ideal solution is one that captures real-time video and combines it with telematics data from the vehicle, such as location, speed, harsh braking and cornering or rollover information.
5 Ways Telematics and Cameras Complement Each Other
The sum of the two is greater than the sum of the parts; they don't compete, they complement. Here are five examples of how telematics and camera systems complement each other.
Control and Reduce Costs
Telematics data helps reduce the cost of insurance claims by providing evidential data including Driver ID, Vehicle Identification Number, vehicle speed at the time of the incident and GPS location information. This data is shared with the camera system in near real-time. Together with contextual information from the camera, this allows for a fast assessment and investigation of an incident and immediate information for First Notification of Loss (FNOL) with insurers, resulting in better accident management.
Quickly Investigate and Exonerate Drivers
Reports suggest that, as a habit that if a truck and a car collide, the truck driver is automatically blamed. Figures from the US show that even though truck drivers are blamed for most of the crashes that occur, 80% of those crashes are the fault of the car owner. Camera footage, when combined with telematics data, provides evidence of who was at fault in the event of an accident. Drivers feel more protected, knowing the camera footage and telematics data can exonerate them in the event of an incident.
Make Accident Reconstruction Easier
Telematics systems alone provide information like time, location and speed of a vehicle, but when combined with a camera system it gives a much clearer picture, identifying who was at fault, if it was your driver's error, or if they weren't paying attention. With the addition of camera footage, operators can see where a driver is or isn't at fault and video evidence can help to exonerate innocent drivers. By consulting telematics data, you can also ensure correct driver IDs, which reduces any conflicting reports about who was driving at the time.
Mitigate Against Bogus Claims
The Insurance Fraud Bureau estimates that "Crash for Cash" scams cost £340m per year in the UK. Fraudsters manufacture collisions hoping to profit off the claims. Hauliers and fleet operators are suffering from bogus accident claims, with insufficient data surrounding accidents, and being slower to File Notification of Incidents (FNOL) to their insurers. Camera footage on its own cannot give all the key data which is required by fleets to help win accident claims and dismiss bogus claims. The key data is evidence of who was driving at the time, confirmation of the vehicle involved, the speed the vehicle was doing at the time of the event and the vehicle's location.
Make Your Fleet Safer
A key benefit of cameras in the telematics context is the insight it gives into driving behaviour and driving styles to reduce the number incidents or accidents before they occur in the first place. By combining telematics data and actual driver footage, you get very detailed reports on driver journeys and this can be used to improve driver training. Telematics can provide data on key areas including harsh braking, overspeeding, harsh cornering and lack of anticipation of the road ahead.
By reviewing driving events and the related video footage, behaviours can be improved. During debriefs and performance reviews, managers can utilise the footage to show best practice in tricky situations. If a driver is struggling in one area, this can give some context on why that might be the case and provide specific, practical ways to improve. Footage of accidents, near misses, collisions and harsh driving events can be reviewed with drivers.  The positive results are a reduction in the number and severity of accidents, the amount spent on tyres and maintenance, and an increase in fuel efficiency.
ORBCOMM's Camera Integration
ORBCOMM integrates its telematics data with third-party camera systems to allow fleet operators to complement camera footage with contextual, evidential data. In analysing the event's location, vehicle speed, driver identification and behaviour, fleets can reduce insurance claims, lower the costs and risks of accidents, improve fleet safety and fuel efficiency by encouraging better driver behaviour.
Interested in learning more? Here at ORBCOMM, we are committed to partnering with the most innovative and safety-first companies. To find out more, get in touch on info@orbcomm.com.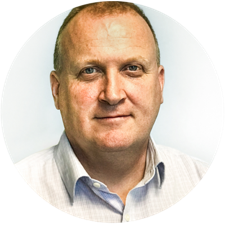 As ORBCOMM's Senior Director of Product Marketing, Denis Cody leverages over two decades of industry experience in international B2B marketing to help develop and execute GTM strategies, positioning and messaging for our suite of products and solutions.