It may be surprising, but over 75% of fleets are still using AOBRDs, with just seven months before the start of phase three of the FMCSA's ELD implementation plan. That's according to respondents in our recent webinar on making the transition from AOBRDs to ELDs as smooth as possible, held in partnership with the Truckload Carrier Association (TCA).
You can watch our webinar on-demand here. While some predominantly larger fleets are already transitioning, a very large percentage has yet to make the change.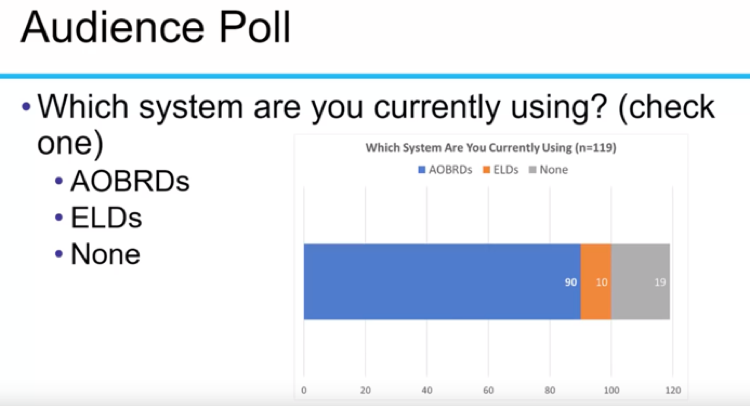 Dave Heller, Vice President of Government Affairs with the TCA had a lot to say about this during the webinar: "I cannot stress this enough… the time to transition (to ELDs) is now. You want to be ahead of the curve on this. If you wait until the beginning of December to start making that transition when there are going to be hardware issues, software issues, wiring issues… it's best to be out of the game than behind the eight ball."
As the ELD deadlines have kicked in, we've compiled information to ease the journey from AOBRDs to ELDs for fleet owners and drivers, including our AOBRD to ELD Checklist aimed at helping fleets have the smoothest possible transition. As part of this effort to inform drivers and fleets, we teamed up with the Truckload Carriers Association to produce this dedicated webinar. Smooth your Ride from AOBRDs to ELDs was first recorded in April 2019.
The webinar sets out to answer the big questions regarding AOBRDs to ELDs, including:
What is the difference between AOBRDs and ELDs?
What changes in policy and procedures are required for moving from AOBRDs to ELDs?
How can fleets help drivers transition easily from AOBRD to ELDs?
When do fleet executives need to move from AOBRDs to ELDs?
And many more.
Make the Rules Manageable
HOS rules are designed to eliminate drowsy driving, and ELDs were introduced to create a safer work environment for drivers and make it easier and faster to accurately track, manage, and share records of duty status (RODS) data.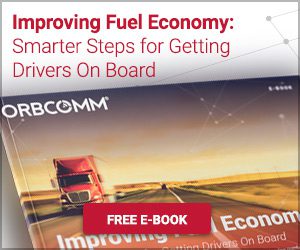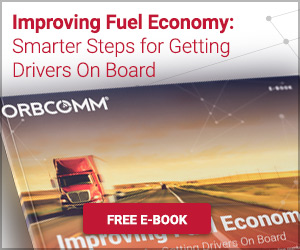 Are ELDs working? In our webinar, we discuss the recent study by Northeastern University and the University of Arkansas, which monitored compliance and accident data during the implement stage of ELDs. Although the study found no decrease in accidents since the introductionof ELDs,it did find HOS compliance increased, which is good news for drivers and fleets. This is important since HOS rules are the cornerstone on which the FMCSA manages driver safety. HOS rules are designed to make the driver safer, ELDs are designed to implement HOS rules.
We also touch on rulemaking around HOS in the webinar. Most fleet managers will be aware that notice of proposed rulemaking is at the White House now. Recommendations are due for June 7th. Although some might believe there will be further delays, ELDs are here to stay. Heller, from the TCA, confirms that in the webinar, that since March, "exemptions are on the downswing… while congressional interaction remains, there is little interest in Congress in delaying this (ELDs.)"
Fail to Prepare, Prepare to Fail
With this large percentage of fleets still using AOBRDs, now is the time to make the transition, when there is still time to train and prepare the entire fleet. While some will be waiting until December for this transition, now is the time to prepare to prevent hardware, software, training issues come up. Heller says, "If that deadline goes by, and your fleet hasn't upgraded, for a driver with no ELD, repercussions will likely be harsh. It's nearly four years after the rule notifications came in, the agency will not be entertaining any extensions. They issued the rule; the devices are designed based on the rule. So, drivers need to know the devices."
We also asked webinar attendees about which issues posed the greatest challenges for them. Personal conveyance and yard moves continue to be the two areas causing the most confusion, followed quickly by log edits and unassigned driving time.
We asked which ELD issues pose the greatest challenge to your fleet.

Personal conveyance 38.1%
Yard moves 38.1%
Unassigned driving time 34.3%
Log edits 33.03%
Drive threshold 20%
Roadside inspections 9.5%
Other 14.3%
AOBRD to ELDs: What Fleets and Drivers Need to Know
Both fleets and drivers need to be prepared for the upcoming changes. Fleets may require procedures, new workflows, technology updates and communications to ensure they're ready for the change. Drivers need to be comfortable with their devices and know what to do in the event of a roadside stop by authorized personnel.
Impact of ELDs on Drivers
Driver logs
Unassigned driving
How to react to roadside inspections
Personal conveyance
Yard moves
What do drivers need to carry in their trucks?
What happens if the ELD malfunctions?
Migration from the Back Office
Policies and processes
User accounts
Working with management and drivers, driver champions
Tips for a Smooth Integration
Get as much preparation done as early as possible!
To learn more about transitioning from AOBRDs to ELDs, watch our on-demand webinar in partnership with the Truckload Carrier Association.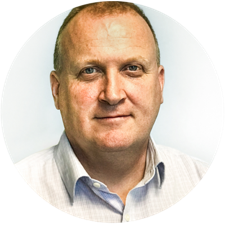 As ORBCOMM's Senior Director of Product Marketing, Denis Cody leverages over two decades of industry experience in international B2B marketing to help develop and execute GTM strategies, positioning and messaging for our suite of products and solutions.