"Every week prior to implementation, one of our trucks seemed to be involved in a crash, and this has almost entirely stopped." David Woods, Fleet Team Leader at Sand Revolution.
Preview in new tab(opens in a new tab)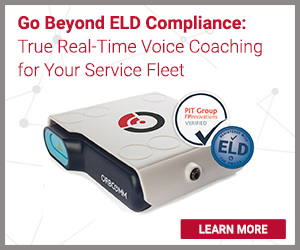 The Permian-basin based company works with ORBCOMM telematics, using voice coaching, HOS data and telematics to improve fleet safety, ensure compliance and reduce operational costs. Download the full case study to find out more.
Sand Revolution's 300 tractors operate within the rugged conditions of the Permian Basin delivering sand trucks, silos and conveyor belts. They work with some of the largest fracking service companies, oil and gas operators, and proppant distributors in North America.
In 2017, the company found its previous telematics solution to be lacking, and the team was struggling to manage compliance as its drivers didn't have the know-how to consistently manage their logs. Even more troubling were the safety risks. The rate of weekly accidents wasn't decreasing, because drivers weren't being informed of dangerous behavior. In the search for a new telematics system, the company saw a huge value in the robust telematics and driver coaching that the ORBCOMM system offers.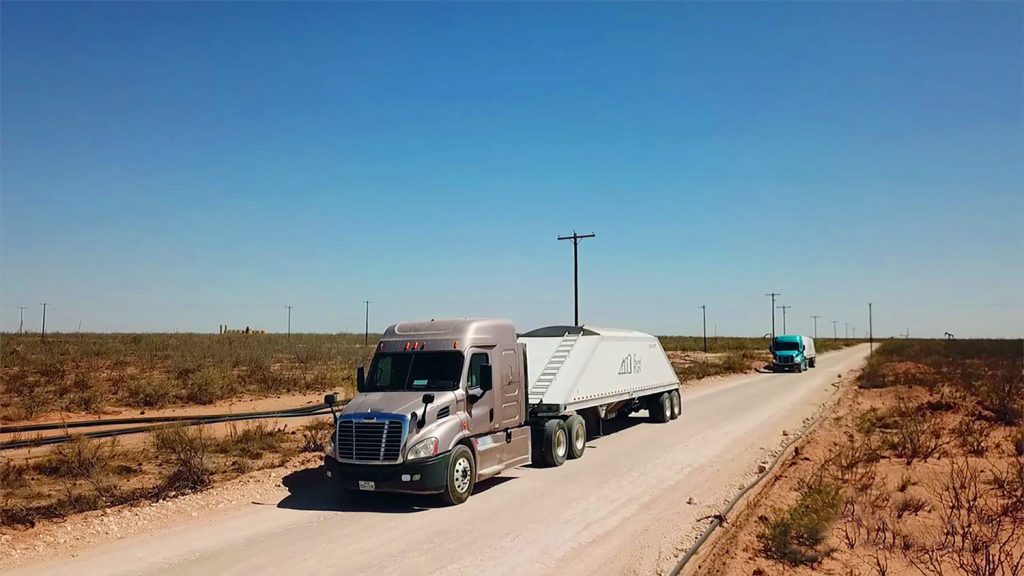 Voicing Concerns
For Sand Revolution, the voice coaching built into ORBCOMM's solution is invaluable. Drivers receive instant feedback in the event of a dangerous driving event, such as harsh braking, sharp turns or speeding. It helps to identify and correct poor driving habits instantly. This has made a huge difference to Sand Revolution's fleet safety record. "We are not 100% crash-free just yet, but the device providing feedback to drivers, such as the speed-by-street mentoring, is helping reduce their speed, allowing them more time to read the road and react appropriately," said David Woods.
As well as working to encourage safe driver behavior, the fleet stays in check for compliance with the FMCSA's HOS rules thanks to ORBCOMM's ELD. The in-cab devices maintain accurate records and let the drivers know when to expect their next break, the end-of-shift and any other information they need to complete their day's work.
Next-level Data Reporting
Another positive result for the company is the insight available through reports generated by the platform. With the ORBCOMM system, vehicle data is pulled into customizable reports that can be shared with drivers. This illustrates where and when a hazardous driving event happened and who was involved, leading to further training. By focusing on the reports, the Sand Revolution team is able to uncover inefficient areas that they can improve on. "Our focus at this time is looking at the data on a daily basis and turning that information into action to help and support the continuous improvement of our operations," says Woods.
Praise for the Team
Working with the ORBCOMM team was a differentiator for Sand Revolution. The team remained onsite throughout the implementation process and continues to provide hands-on assistance. Woods says this level of support has been a big help: "with a single call I can access the right people, from account management to sales support. I love that I don't have to make several calls to address issues."
Today, Sand Revolution is comfortable in the knowledge that it is compliant, it is improving its safety record and is continuing to increase operational efficiencies, thanks to ORBCOMM.
To learn more, download the case study or schedule a demo today.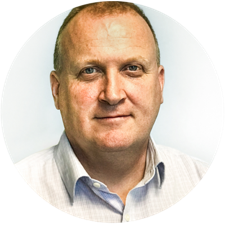 As ORBCOMM's Senior Director of Product Marketing, Denis Cody leverages over two decades of industry experience in international B2B marketing to help develop and execute GTM strategies, positioning and messaging for our suite of products and solutions.