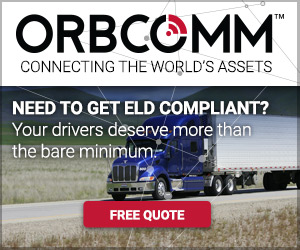 It's coming. Motor carriers who are currently required to maintain Records of Duty Status (RODS) have until December 18, 2017, to switch from paper to electronic logs to track of Hours of Service (HOS). With the compliance date only two months away, a substantial number of companies are still waiting to transition over to Electronic Logging Devices (ELDs).
A study of 400 small fleets published by Transplace, a third-party logistics provider, revealed that only 33 per cent of participants had fully integrated ELDs into their fleet. So why are some carriers holding off on ELDs?  Reasons may include concerns about the cost of implementation, apprehension about potential productivity losses, resistance from drivers, and confusion about available technologies.
Despite some initial obstacles, carriers who have fully adjusted to life with ELDs are finding that digitization and new technology adoption present an opportunity for commercial fleets to drive better efficiencies and improve profitability. Beyond compliance, fleet owners are sure to benefit from other advantages that ELD solutions will afford their business operations.
Here are 5 Benefits of ELD Solutions Beyond Compliance:
1. Improved Freight Sales through Better Load Planning
During the McLeod User Conference, R.E. Garrison Trucking, one of the participants in an ELD panel, argued ELDs had changed the company's culture, forcing its sales team to educate customers on proper lengths of haul. The carrier has focused on finding loads that can be delivered during one-day or two-day moves to optimize driving hours.
Over time, focusing on bringing the 'right freight' helped the company increase productivity by 17 per cent, resulting in a 30 per cent weekly revenue increase per truck. Educating customers on adequate delivery times, better managing customer expectations and revisiting how freight was priced—all as a result of implementing ELDs—has had a positive impact on the bottom line.
2. Enhanced Driver Safety
A study by the Federal Motor Carrier Safety Administration (FMCSA) found that trucks with drivers using electronic logs reported 11.7 per cent fewer crashes than those using paper logs. In conjunction with reward and mentoring programs, ELDs can be a valuable tool for helping drivers, particularly newcomers, develop safe driving habits.
ELDs can provide feedback to drivers as they operate a vehicle and notify them of actions that may potentially compromise their safety. Data automatically collected from the vehicle is also available to fleets, making it possible for safety managers to assess performance regularly and ensure that both the fleet and its drivers are working together to maintain high safety standards.
ELDs are also expected to improve driver safety by helping reduce fatigue-related driver issues. According to the FMCSA, truck drivers on the road for more than eight hours have twice the risk of being involved in a driving accident. By making it easier for drivers to track and adhere to the regulated daily limits, the FMCSA expects to help prevent 1,844 crashes, 562 injuries and save 26 lives annually.
3. Reduced Liability and Accident-Related Costs
Crashes are expensive. If your truck is involved in an accident, says the FMCSA, you can expect to pay anywhere from $331,000 to $533,000. Incidents involving a fatality range from $7 million to $11.7 million.
An ELD solution with accident detection and reconstruction automatically collects vehicle data before, during and after an accident. This information can be very valuable in helping a fleet prove a driver is not at fault and mitigating false claims following an accident. With the implementation of ELDs, the industry is expected to see crash cost savings of nearly $395 million annually, says the FMCSA.
4. Savings from Reduced Paperwork
The FMCSA estimates the introduction of e-logs will save the industry $1.6 billion in paperwork alone, approximately $705 per driver per year. By automating the process of logging duty status, drivers can now benefit. The hours previously spent on administrative tasks can now be turned into billable driving hours.
ELDs can also help streamline road inspections, making it easier for DOT officers to receive HOS records, reducing vehicle downtime hours and allowing drivers to save time as they go in and out of checkpoints.
5. Access to a Broader set of Fleet Management Solutions
Some ELD technology platforms integrate a broader set of fleet management and cold chain monitoring solutions that make it possible for fleet owners to optimize trailer utilization, remotely monitor and control reefer temperature, protect cargo, optimize fuel consumption and more, from the same interface. Carriers have the flexibility to expand the solution beyond ELDs and add additional functionality as needs change or evolve, on their own time, and without having to train administrative personnel on a new platform.
In October 2017, ORBCOMM acquired BlueTree Systems, a world-class transportation management solution provider with the most advanced and user-friendly ELD/HOS solution on the market for medium to large-sized fleets. Learn More here and watch the video below to learn why one reefer trailer fleet trusts BlueTree for their ELD needs.
To learn more about ORBCOMM's ELD, trailer tracking and cold chain monitoring solutions, email us at sales@orbcomm.com.
With over 15 years of marketing experience at companies big and small, Lina Paerez leads ORBCOMM's global marketing team, driving key positioning strategies, product launches, demand generation and brand awareness.