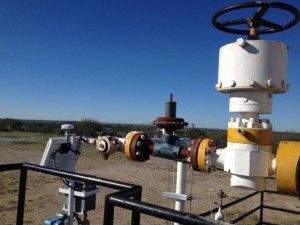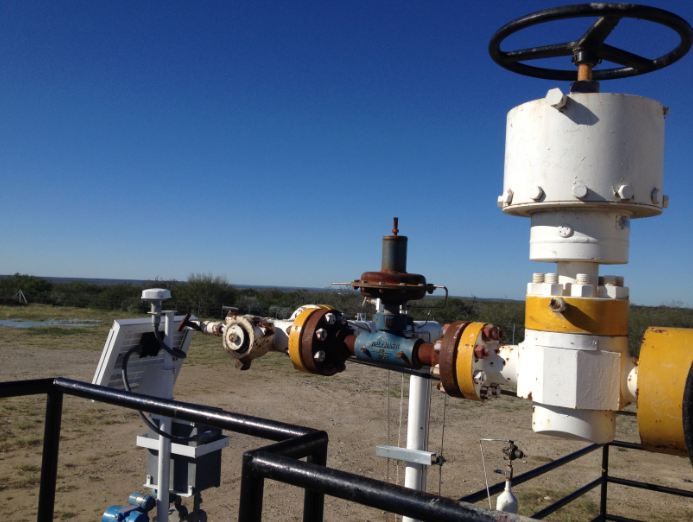 The upstream oil and gas sector is becoming increasingly reliant on automation. According to a recent market report by ARC Advisory Group, automation expenditures in the exploration, production, and pipelines is expected to grow at a compounded annual growth rate (CAGR) of nearly 8 percent. The benefits of the investment are well worth the price. Automation allows energy producers to better handle ever changing market demands, production costs and skilled labor needs. But, without real-time production data, the net win provided by automation can be compromised. Choosing an oil and gas remote monitoring system that enables automation and facilitates quick data transfers is important.
If data is neither timely nor easily accessible, the resulting information is degraded and can cause a toll on production efficiency. It is important to choose a system that meets a business' unique specifications and allows decision makers to have accurate, relevant information to base their conclusions and actions.
Many energy producers are turning to remote SCADA monitoring and control solutions to transmit data from remote sites to increase production efficiency, decrease operating costs and optimize workflow.
Web-enabled SCADA software systems enable monitoring and management of remote production and processing sites in real time. SkyWave worked with remote monitoring solution provider CriticalControl to develop eight areas of insight that are indispensable for selecting a web-based SCADA monitoring and control system that is secure, scalable and offers high availability:

1. Connecting to All Equipment
As the number of components and moving parts at a remote site increases, so does the need for both preventative and reactive maintenance. Choosing remote monitoring devices that offer numerous connectivity options allow for flexible configuration without the use of multiple "boxes". It also helps to reduce capital expenditures as well as integration and installation time and costs.
CriticalControl includes satellite communication terminals from SkyWave as part of its portfolio of communication devices. The terminals have an onboard computer and can connect to various types of sensors and equipment without the additional costs of external controllers or RTUs. Because the devices are programmable, many decisions can be made locally without incurring large airtime costs associated with excessive amounts of data sent over-the-air.
2. Reporting
When designing or retrofitting a oil and gas remote monitoring system, it is important to select a system that not only allows data to be reported but also offers the ability to poll status information and reconfigure settings without driving to the remote site. A reliable communication backbone is a critical component of the reporting function. It must support two-way communication for both reporting of data and configuration of parameters.
Reporting of key performance indicators (KPIs) is also important. The system must quickly compare metrics, identify trends and generate reports using relevant data from different sites. Customizable reports are also very useful as they are more likely to simplify and quicken the decision making processes that impacts operating costs and capital expenditures.
3. Diagnostics, Alarms and Notifications
A web-based oil and gas remote monitoring system with a strong communication backbone can continuously monitor and transmit equipment data and events, as well as look for remote issues and generate alerts when the need arises. For example, this type of system can alleviate the work of searching through pages of equipment information to discover problems that may have already increased costs due to equipment damage or slowed production. It can also detect and immediately notify a manager if a power failure has occurred. With immediate notification, problems can be quickly rectified while reducing the need to drive to remote sites, make estimates or accept losses.
4. Regulatory Compliance
The ability to prove regulatory compliance is a must for all energy companies. A web-based SCADA system allows businesses to gather the required information in a timely manner without having to send personnel to remote sites. It also enables an accurate and comprehensive view from a single portal into whether all sites are in compliance.
5. Accessibility of Data
Once data from remote sites is successfully being relayed, the secure access of reports and alarm data from a central location ensures that operations, maintenance and any other departments can easily access any required information. Because web-based SCADA systems are connected to the internet behind a password-protected interface, operators can access SCADA information via smartphones, tablets and PCs.
6. Ease of Use – Integrating Legacy and New Data Systems
As the number of remote sites grows and changes, incorporating data from new and legacy systems becomes as much a challenge as it is a priority. Within the infrastructure of a web-based SCADA system, different equipment protocols can be implemented that take care of the reporting, diagnostic and alarming functions from a single interface. This eliminates the need to train various personnel to work with multiple systems. It also reduces the time it takes to extract data and reconfigure equipment. Web-based SCADA systems also provide more flexibility when choosing on-site equipment as many of the operating functions can be standardized behind a web interface.
7. Integration with Other Business Systems
SCADA systems hold vital business information such as production history data. It is important that all of this knowledge is accessible to other business systems such as accounting and maintenance. A web-based SCADA system is flexible enough to input data into other business systems in multiple formats and automatically tracks the status of information transfer. The result is a significant reduction in the amount of time spent manually inputting data to the various information technology systems that support a business.
As business systems change and evolve, web-based SCADA systems are highly flexible in their data output formats and can be adapted to changing requirements very quickly.

8. Ongoing Activities, Costs and Support
Beyond the technology, it is important to consider the provider of the SCADA system. It is essential to work with an expert who will be instrumental in the customization of a solution that successfully transfers data from remote sites to a central repository, between business systems and that is accessible to all relevant departments and employees.
Balancing Expansion with Performance
Challenges to oil and gas producers will continue to grow as the world's supply of energy becomes harder to reach. As sites become increasingly remote, receiving data from them will become an even bigger part of the equation that will lead to increased operating performance and regulatory compliance.
Originally published on http://www.pennenergy.com