Update: We have achieved certification across all of our ELD solutions—the BT 500, FM 5000 and Pro 400.
Time is ticking for Canadian and American cross-border fleets that have not transitioned to a certified ELD solution per the latest Canada ELD mandate. Although the enforcement deadline for Canadian ELD certification has been re-extended to January 2023, it's important to choose your certified ELD now and prepare your fleet for the transition before enforcement kicks in. 
Turning your Canadian ELD into a Productivity Hub 
Choosing the right certified ELD for your fleet can provide far more value than just compliance. Our ELD solution can improve driver retention by empowering them with streamlined roadside inspections, Record of Duty Status (RODS) and trip status monitoring all built into an intuitive Android-based platform.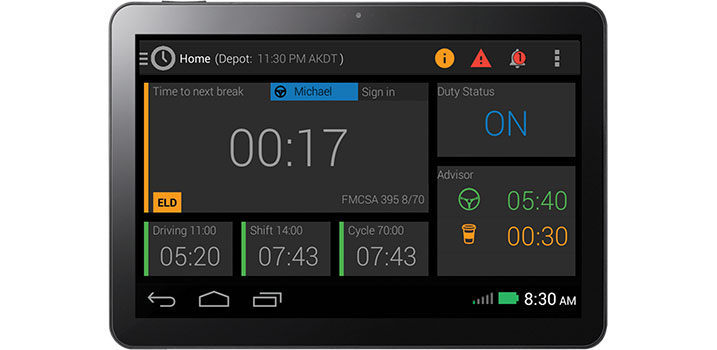 Part of a Comprehensive Solution 
The ORBCOMM ELD solution features a simple and intuitive interface that drivers can master in minutes along with third-party app integrations, signature capturing capabilities, driver performance scoring, workflow messaging and so much more. Plus, it makes staying compliant easier than ever by automating HOS calculations and advising on ways to maximize time utilization for increased productivity. 
For more information about the Canada ELD mandate, contact us at eld@orbcomm.com. 
Scott Stofer is Director of Product Management at ORBCOMM, where he's responsible for the product lifecycle of fleet safety solutions, as well as ELD mandate and Hours of Service compliance for the US and Canada. Scott has over 10 years of IoT and telematics experience, including web and mobile software development, as well as the design and deployment of wireless networks for NASCAR to collect racing data. He currently resides in Salt Lake City, Utah.