Canada's Council of Motor Transport Administrators will no doubt be keeping a close eye on the implementation of the U.S. ELD mandate, as it prepares to bring in its own legislation to introduce ELD devices.
The Electronic Logging Device mandate went into effect on December 18, 2017, in the U.S. On April 1, 2018, enforcement personnel will start to put Commercial Motor Vehicles (CMVs) out-of-service if they are not device compliant.
Canadian officials have already published a draft set of rules that would make ELDs a lawful requirement for drivers. The proposal seeks to implement the Canadian ELD mandate within two years. Truckers based in Canada are already obliged to use an ELD if traveling into the United States.
What are ELDs and why are they being introduced in Canada?
The ELD mandate requires paper logs to be replaced by Electronic Logging Devices (ELDs). The devices record driving time and are implemented as a tool to prevent fatigue in drivers. ELDs are also used to standardize the processes around driver hours. The aim behind the introduction is to reduce driver fatigue, prevent errors, minimize instances of logbook tampering or harassment of drivers.
The Canadian government has linked ELDs with safer roads and preventing fatigue, like the reasons supplied by the U.S. Federal Motor Carrier Safety Administration (FMCSA). It says: "Driver fatigue is recognized in Canada and internationally as a critical risk factor associated with motor vehicle crashes. Fatigue in commercial drivers is especially important given that crashes involving large trucks and buses can cause more severe injuries and more frequent fatalities than private passenger vehicle crashes."
Canadian Transport Minister Marc Garneau said, "It will make our roads safer. For a number of years, the Canadian Trucking Alliance has been pointing to research that shows a universal Electronic Logging Device mandate would have a direct and immediate impact on curbing behaviors strongly linked with higher crash rates such as driving over (their) prescribed limits of service, which leads to fatigue."
Meanwhile, the introduction of ELDs is broadly welcome by trucking bodies in Canada. The Canadian Trucking Alliance welcomes the introduction of ELDs.
CTA Chair, and owner and president of Orlicks Inc, Gene Orlicks, said about ELDs: "CTA knows Minister Garneau wants to see enforcement of this important safety regulation as soon as possible. During the comment period of the Canada Gazette I process, our sector will be working with all provincial stakeholders to support Minister Garneau's safety vision."
To learn more about the U.S. ELD rule, read our blog post: The ELD Mandate is Here: Now What?
When will Canada introduce ELDs?
The Canadian ELD Mandate is still in development and will likely be introduced in a phased way, similar to the U.S. process. The rule is currently open to a 60-day comment period and there are still plenty of details to be debated and confirmed. After that time, legislators can move forward to make it into law.
What arehttps://blog.orbcomm.com/eld-mandate-whats-next/ the differences between the U.S. and Canadian ELD mandate rule?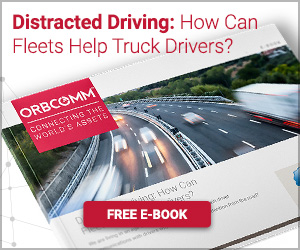 The Canadian instance of the ELD mandate will likely follow the U.S. rule. This should go a long way in ensuring cross-border regulations and enforcement are consistent. There are already 30,000 trucks per day traveling between Canada and the U.S.
There will, however, be some differences between Canadian and U.S. ELDs:
The Canadian mandate will apply to trucks manufactured in 1995 or later. The U.S. rule applies to trucks from 2000 or newer.
The sharing of data will be different. In Canada, drivers must be able to display their driving information to enforcement officials, but highly detailed files will not be required. Instead, Canada measures through Cycles, such as Cycle 1 or Cycle 2.
The Canadian ELD mandate will require measurement 75km within a 24-hour period of personal conveyance. The U.S. ELD does not have the same requirements.
Canadian ELDs are still very much in development. However, it is expected they would be introduced by 2019. Stay tuned to the ORBCOMM blog for updates as the Canadian ELD mandate draws near.
In October 2017, ORBCOMM acquired BlueTree Systems, a world-class transportation management solution provider with the most advanced and user friendly ELD/HOS solution on the market for medium to large sized fleets. To learn more, visit https://www2.orbcomm.com/eld-compliance or email us at eld@orbcomm.com.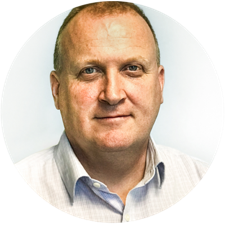 As ORBCOMM's Senior Director of Product Marketing, Denis Cody leverages over two decades of industry experience in international B2B marketing to help develop and execute GTM strategies, positioning and messaging for our suite of products and solutions.