The container shipping industry is going through a tough time. With port congestion and route disruptions, not to mention the ever-growing push for sustainability, supply chain stakeholders are searching for ways to improve operational visibility with technology. While reefer container shipping is no stranger to telematics technology, the value that IoT provides dry container shipping is shining within this difficult market landscape.
We recently held a webinar "Data-driven boxes: closing critical information gaps in container shipping" where we discussed this topic at length (and which you can view on-demand). If you're in a rush, here's a quick rundown on what you missed.
Key takeaways
We asked three poll questions at the webinar and received some interesting results:
The top three challenges that people believe IoT and telematics can help solve are lack of asset visibility (71%), planning uncertainty (43%) and port congestion (41%).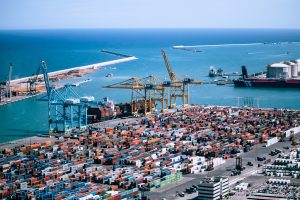 This wasn't particularly surprising to us. The hallmark of telematics technology is the location data that it provides. With this, shipping lines gain the transparency they need to make more informed decisions. This also plays a pivotal role in planning. While market conditions are uncontrollable, telematics data can help provide some additional clarity to estimated arrival and departure times so that shipping lines can expedite operations.
The top three challenges to implementing dry container tracking solutions are affordability (55%), data sharing with existing enterprise systems (45%) and connectivity to other devices (37%)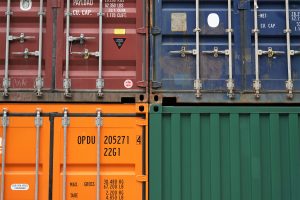 It's true that the price of dry container tracking has limited potential deployments in the past. However, affordable solutions like ours are emerging, driven by technological improvements and reduced installation and production costs, creating the perfect market environment for smart dry container deployments such as Hapag-Lloyd's.
Data interoperability is a real industry concern that, fortunately, work is being done to resolve. Traditionally, there has been a wide range of data management systems out there that made it difficult to share data. Siloed data can make it difficult to plan logistics and create operational inefficiencies that contribute to some of the port congestion issues that we're seeing today.
The Digital Shipping Container Association (DSCA) was created by nine of the ten world's largest container shipping lines to ensure a digital standard for container data. Their work is contributing to a future where every stakeholder in container supply chains can effortlessly share and integrate data regardless of fleet size or composition.
The Container Owners Association (COA) is also doing great work on this front. We attended their most recent meeting where data standardization and integration were major topics. Together with shipping lines, container manufacturers and telematic companies, the COA is striving for a future with clear international container standards for improved safety, efficiency and sustainability.
Connectivity can be a concern for IoT use cases at sea, where they're far away from existing cell towers. Shippers are solving this by installing cellular networks onboard vessels so that they can stay connected to their assets on open water, with the option for backup satellite connectivity can further ensure reliable and consistent data flow.
The top three areas where telematics can help in decarbonization are optimizing portside asset management (57%), reducing the cost of repositioning containers (50%) and optimizing reefer fuel consumption (43%)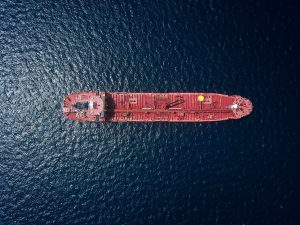 Decarbonization is headlining a lot of shipping lines' agendas this year–and for good reason. While telematics can support sustainability in a variety of ways, some are more impactful than others. Improving portside efficiency is a big one.
Port coordination can be a complex affair, especially with the recent delays and congestion that we've been seeing in ports worldwide. Having the asset visibility that telematics provides can help to optimize port logistics by streamlining handover and delivery, triaging transport based on factors like spoilage, identifying operational weaknesses and more.
In many cases, shipping and repositioning empty containers is an unnecessary cost–of time, money and carbon–that telematics can help alleviate by knowing the exact location of each container and moving them only when they're needed elsewhere. Thanks to telematics, containers, once emptied, can be sent to strategic locations where they're needed, making container management more efficient.
Keeping things cool takes a lot of fuel. One way to hit sustainability initiatives is by using start-stop functionality to limit the amount of fuel that reefers use. Telematics data can also help determine when reefers are turned on, when container doors are opened and how long reefers are left on, which can help find operational inefficiencies.
Learn more about the rise of dry container tracking and how it's set to change the container shipping industry by reading our free white paper.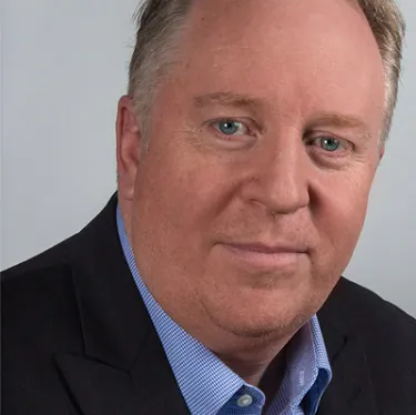 Christian Allred is ORBCOMM's Executive Vice President and General Manager of International Sales. With more than 25 years of experience in managing global sales and marketing teams in IoT, Christian is responsible for managing ORBCOMM's international sales teams around the world across key vertical markets including transportation, heavy equipment, containers and ports and maritime.