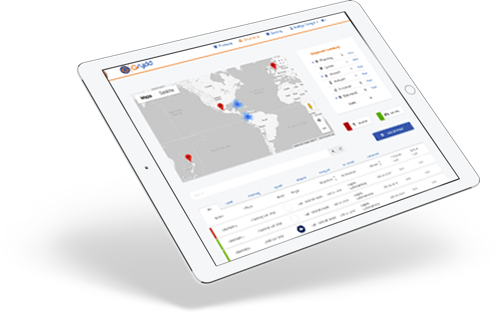 AIS Data Enhances Grydd's Supply Chain Visibility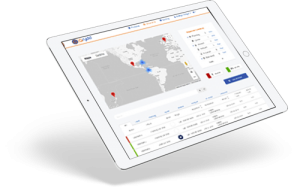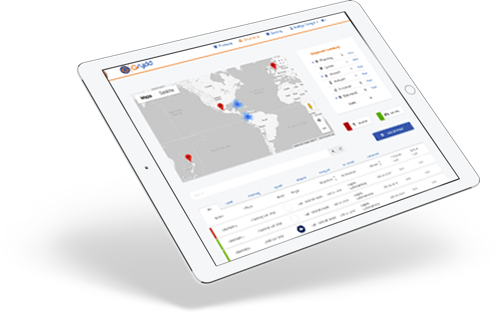 Grydd.com, a digital provider of end-to-end supply chain visibility tools for shippers and freight forwarders, is making its cloud-based shipment booking and tracking technology available for free during the global COVID-19 pandemic.
Drawing on data from multiple global sources including ORBCOMM's maritime AIS vessel location technology, INTTRA's Ocean Trade Platform and global aviation tracking tools, and powered by  Microsoft, Grydd's software as a service (SaaS) solution helps cargo owners manage their end-to-end supply chain operations in real time across land, sea and air.
The platform brings together shipment quoting, tracking, inventory management, collaboration, predictive analytics and business intelligence to give shippers and freight forwarders a digital bird's eye view, control tower and dashboards to help them manage shipments across modes and nodes.
"It's no secret that better visibility into cargo movement from origin to delivery has been top of mind for shippers and forwarders for a long time," says Grydd founder Daniel Acosta. "Basic questions like where's my cargo, how is it doing, when will it arrive and—crucially—do I need to make plans now because something has not gone as scheduled?—have proved remarkably difficult to answer in a fragmented data landscape. The challenges have only mounted as cross-border supply chains have become longer and more complex."
The COVID-19 pandemic has led to growing calls from all quarters for accelerated adoption of digital collaboration tools and data sharing for  more proactive management of global supply chain logistics. Real time data on the location of cargo helps mitigate disruptions, identify and manage risks, improve business resilience and support a future that is likely to include a much higher level of remote working.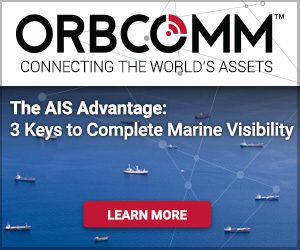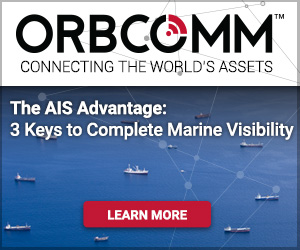 Huge disruptions in global shipping schedules due to the pandemic have graphically highlighted the importance of visibility into the location of vessels and their cargoes across the deep oceans, as well as near shore and at port. Global maritime AIS data provided by ORBCOMM via its satellite and terrestrial networks is now helping Grydd to address this need with near real-time insight into shipping movements.
Grydd and ORBCOMM are also discussing future opportunities for other ORBCOMM IoT technology that has been widely adopted to monitor global cargo shipments and transport assets. ORBCOMM's real-time tracking technology is currently deployed on trucks, trailers, rail cars, containers and other key transport assets used in both dry and refrigerated supply chain operations.
"Harnessing multiple digital data sources including ORBCOMM Maritime AIS allows us to give clients simpler and more harmonized access to all the pieces of the supply chain, logistics and transport puzzle so they can make better decisions," says Mr. Acosta.
The free COVID-19 supply chain support tools are available now via Grydd.org, including a live dashboard feed displaying global vessel location via ORBCOMM AIS plus regional updates on COVID-19 cases.
Read the full case study on how Grydd and ORBCOMM are partnering to enable global supply chain visibility plus other reports exploring how maritime AIS and IoT technology are accelerating digitization of global supply chain operations: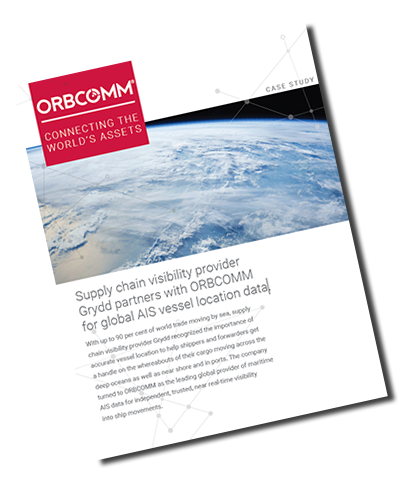 To see how ORBCOMM's AIS solutions portfolio can enhance the way you do business, contact us online or email info@orbcomm.com.

Get started with ORBCOMM
Digitalization is transforming industrial operations around the globe. Learn how ORBCOMM solutions can optimize yours.
Get a Tailored Quote