"Anticipation and coasting are two of the things that drive MPG, so we are focusing on those with driver performance scoring. Because they are the ones that bring pound notes back into the business." – Dave Higgs, Group Logistics Compliance Manager with AF Blakemore. 
In 2020, UK-based food distributor AF Blakemore set up a new driver performance scoring programme to effectively address driving habits in their transportation business. By incorporating a programme of data capture, monitoring, reviewing and a straightforward scoring system, the family-run business has seen significant improvements in driver safety and fuel economy.  
ORBCOMM's driver performance scoring has been a crucial aspect of this. Performance scoring monitors how each driver is operating the vehicle from week-to-week and identifies areas where improvements can be made. 
Download the case study now to read in-depth about how AF Blakemore uses ORBCOMM's system to improve driver performance across its fleet.  

ORBCOMM's driver performance scoring enables fleet managers to monitor driving through a straightforward traffic light system, green, amber, or red system. The system monitors driving behaviours in multiple categories like harsh cornering, harsh braking, over speeding, use of cruise control and idling. Each driver is then assigned a score of green, amber or red. The findings mean that managers can open a dialogue with drivers.  
Digging into Data
The information is used by the team at AF Blakemore to encourage good driving behaviours, identify areas for individual improvement and where further training may be required. The company monitors drivers by depot and, overall, across the business. By using performance scoring data, the company saw a steady increase in drivers achieving a green status, lifting from 30% to 50%. The drivers in the red category, where behaviours are riskier and inefficient dropped from 20% to 10%.
Enhancing Driver Performance 
AF Blakemore uses the information delivered through driver performance scoring to compare performance across their depots. One success story is their Talbot Green Depot. At the start of the programme in January 2020, 21% of drivers were scored in green. By October 2020, this number had grown to 100% of drivers achieving a green score.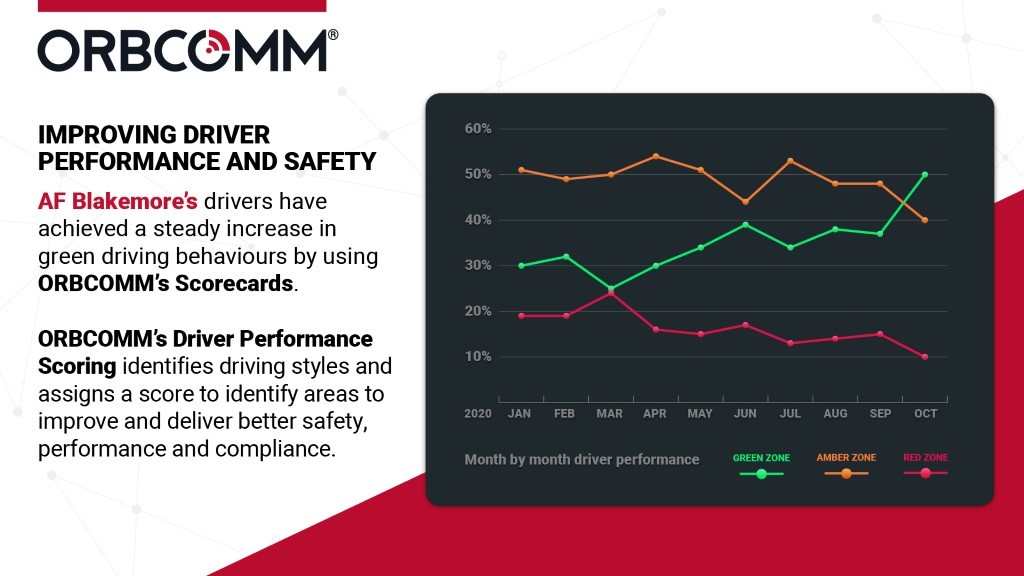 Engaging with Drivers on Fuel Economy 
Fuel performance and improving MPG were significant areas of focus when AF Blakemore introduced the programme. In monitoring MPG as part of the driver performance programme, the company can see the economic impacts of specific driving habits, such as harsh braking or idling and address those with drivers directly.
Open Communications with Drivers 
As Dave Higgs, Group Logistics Compliance Manager, with AF Blakemore explains in further detail in the case study, the driver performance data is not about criticising drivers, but opening a dialogue with them and helping them to improve. Each week the team at AF Blakemore reviews driver performance data. Higgs says they use the scores to talk to their drivers, "You know, drivers come in and say, I'm driving this vehicle as best I can, and we can say, no, you're not. But it's just a matter of speaking to them." 
If you would like to learn more about ORBCOMM's driver performance scoring or any of our telematics solutions, download the full case study, or get in touch today for a demo.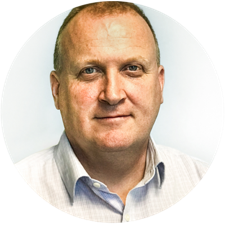 As ORBCOMM's Senior Director of Product Marketing, Denis Cody leverages over two decades of industry experience in international B2B marketing to help develop and execute GTM strategies, positioning and messaging for our suite of products and solutions.