Imagine being able to warn drivers of upcoming dangers on the road before they arise, all the while capturing this data to inform a broader driver monitoring and improvement program. What was once a futuristic idea is now reality thanks to the convergence of Advanced Driver Assistance Systems (ADAS) and telematics.
ADAS were designed to supplement a driver's ability to operate their vehicle safely on a day-to-day basis.  Typically an ADAS system will use cameras or sensors to monitor conformance of a vehicle's operation with the rules of the road.  The system will connect to a vehicle's computer systems to monitor the status of key parameters such as speed, braking, turn signal lights, and high beam light status.  In addition the systems will use cameras that will look for lane markings, curbs, pedestrians, speed limit signs, and other vehicles.
By cross-referencing the information coming from the vehicle and from the vision system, the goal of an ADAS system is to detect upcoming dangers to provide adequate warning, audible or visible, to take action with the appropriate vehicle operation maneuver.    Typical alarms include Lane Departure Warning, Forward Collision Warning, and Pedestrian Collision Warning.
The benefits of implementing an ADAS systems are numerous.  With improved driver performance and safety, there is also reduction in costs associated with collisions such as third party injury or damage disbursements, expensive asset repairs, or fleet cost associated with asset underutilization when a vehicle is in the shop.
Although the primary purpose of the ADAS system is to provide real-time feedback to the driver to improve driver performance, by connecting the ADAS system to a telematics system, it is possible to capture the vehicle events within a fleet system to implement a driver monitoring program.  The data captured can be used to create key performance indicators (KPI's) to track the performance day to day for a specific driver, or from driver to driver during a specific timeframe.
The market leader in this space is the Mobileye EyeQ™ system used by vehicle manufacturer OEMs and also provided in Mobileye's aftermarket systems that can be installed on almost any fleet vehicle.
ORBCOMM has successfully integrated the Mobileye 560 system with our programmable IsatData Pro devices, using our flexible Lua Service Framework. This integration allows us to capture the alarms generated by the ADAS system.  With ORBCOMM's devices that support ubiquitous communications worldwide via cellular and satellite communications, it provides a sense a relief for fleet operators that vehicles are well monitored at all times.
Contact us to learn more.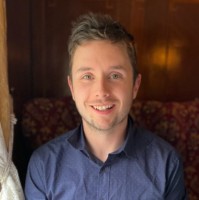 Cody Lirette is Senior Content Marketing Manager at ORBCOMM. With over seven years of marketing and communications experience for both the public and private sector, he uses his passion for innovative technology and plain language to build compelling content that provides value.