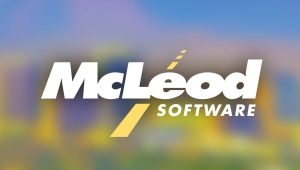 For over a decade, we've worked with McLeod Software as strategic partners to provide more value to customers that use our respective solutions. This includes enhanced in-cab document scanning, enhanced trailer pool management and route dispatching; all designed to help you improve driver efficiency, satisfaction and retention. Recently, we took our McLeod partnership to the next level with trailer-tractor pairing capabilities, helping existing McLeod LoadMaster users more than ever before. 
Simplifying fleet management
By integrating McLeod LoadMaster with our telematics solutions, we've made accessing and analyzing data easier, quicker and more reliable, drastically reducing human error, increasing operational visibility and improving fleet communication for our customers. 
LoadMaster users can drive business decisions with ORBCOMM telematics data—across drivers, trucks and trailers (both dry and refrigerated) while still using their LoadMaster platform, gaining access to the insightful analytics that telematics has to offer. 
We're making life easier for drivers as well by enabling them to scan and send documentation using higher-quality files, resulting in faster processing time and less manual administrative tasks. Improved image quality can play a pivotal role in reducing documentation errors which cost fleets time and money. 
Gone are the days of filling out trip logs at truck stops. When drivers finish a trip, they can scan all of their load documentation using their in-cab tablet and send it to the back office, eliminating the need for tedious paper reports and getting them back on the road making money. Being able to access the files on LoadMaster in as little as 15 minutes improves operational visibility as well and can drastically speed up the billing process so fleets can get paid and move to the next job faster. 
Thanks to this integration, real time remote asset monitoring across dry and refrigerated trailers—including location, temperature, trailer battery status and sensor data supporting trailer-tractor pairing, doors and fuel—is possible, allowing fleets to keep an eye on their cargo as it travels. Plus, comprehensive reefer-specific control such as alarm capabilities and reefer mode status (start, stop, engine switch, engine standby and more) provide the operational intelligence that fleets need to optimize their business. 
What's new for McLeod LoadMaster users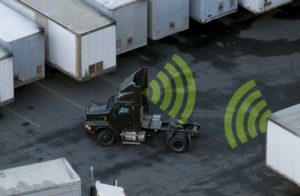 We're happy to announce that LoadMaster customers can access trailer-tractor pairing; a convenient feature that helps fleets and drivers avoid the frustration of leaving the yard with the wrong cargo in tow. When a driver connects their tractor to a trailer, that pairing is visible on McLeod's LoadMaster so it can be verified, saving time, money and mileage from connecting to the wrong trailer.  
Using Bluetooth, the ORBCOMM tractor ID sensor tracks the beginning and ending of moves as well as when trailers are connected or disconnected. Plus, this smart device comes with a built-in battery that remains latent until connected to a unit, saving power and reducing maintenance upkeep. 
Through this seamless integration with McLeod's LoadMaster, customers can confirm load record assignment to increase fleet uptime and optimize driver efficiency. 
Stronger together
Choosing a telematics solution featuring specialized integrations can give fleets a competitive edge without needing to train staff on new software, helping to build an end-to-end fleet management system. 
Learn how ORBCOMM telematics solutions—alongside our valued integrations partners like McLeod Software—can help save your fleet time and money.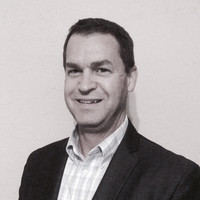 Chris Corlee—Director of Sales Engineering—has more than 20 years of experience in truckload operations, dedicated fleets and strategic projects within the transportation industry. Chris has held strategic positions with several of the nation's largest refrigerated carriers, overseeing operations and strategic projects for their pharmaceutical and dedicated fleet services, including temperature mapping, validations and the implementation of good transportation practices for cold chain logistics.