"The Falcon has Landed": Recap of Falcon 9 Launch and Landing
"The Falcon has Landed": Recap of Falcon 9 Launch and Landing
SpaceX has put together this new, dramatic video of ORBCOMM's OG2 Mission 2 launch, including the Falcon 9 Stage 1 landing and satellite deployment…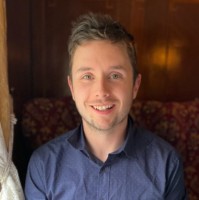 Cody Lirette is Senior Content Marketing Manager at ORBCOMM. With over seven years of marketing and communications experience for both the public and private sector, he uses his passion for innovative technology and plain language to build compelling content that provides value.

Get started with ORBCOMM
Digitalization is transforming industrial operations around the globe. Learn how ORBCOMM solutions can optimize yours.
Get a Tailored Quote