Satellite connectivity is becoming more of a frequent player in the IoT space. Not only does it provide reliable backup connectivity for IoT projects, but it is also facilitating new IoT solutions for fleet management and safety that were previously inoperable due to connectivity restrictions. Plus, satellite connectivity comes with inherent benefits that other methods can't match. For instance, while cellular technologies like 2G and 3G connectivity sunset after decades of use, satellite remains relatively future-proof, making it a sound investment for system integrators.
In our latest case study, we looked at how ORBCOMM worked with our partner Machinestalk to develop a custom fleet management solution for one of their customers powered by dual-mode cellular/satellite connectivity. The customer had a set of stringent requirements for the solution which made this combination ideal for their IoT application. In addition to wanting to ensure driver safety, the solution had to be localized into Arabic, it needed to work in all regions of a country where cellular coverage is known to be spotty and it required data to be stored in-country and not outsourced to a remote server elsewhere.

"ORBCOMM's field application engineers helped us to meet tight customer deadlines and exceed customer expectations by working closely with us and allowing us to leverage their technical expertise." – Nawaaf AlShalani, Group CEO, Machinestalk.
To meet these needs,  Machinestalk partnered with ORBCOMM to build a comprehensive fleet management solution that is fully customizable to meet their specific needs while also being capable of operating in the most rural of regions. This new IoT application by Machinestalk monitored driver behavior including sharp cornering, speeding, harsh braking and seatbelt usage to make sure all drivers followed safety and security procedures while operating company vehicles. In addition, it was built to ensure that all regulatory requirements were met as it needed to have functionality in all areas of the country.
Machinestalk's new solution was aimed at preventing unnecessary vehicle collisions due to driver error. According to the US National Highway Traffic Safety Administration, these types of accidents account for 94% of the overall collisions. This is expected to continue growing with the prevalence of smartphones and other handheld technologies taking drivers eyes from the road.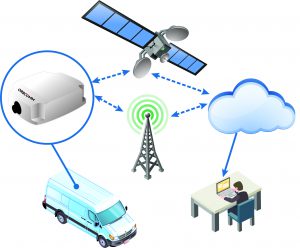 Machinestalk worked with ORBCOMM engineers to develop a solution that combined an ORBCOMM dual-mode satellite-cellular terminal with an integrated seatbelt sensor and an immobilizer installed on the fleet of vehicles. Satellite connectivity was vital to guarantee reliable and powerful coverage in all regions of the country as vehicles would be frequently mobile in rural areas. For this to work, Machinestalk needed bi-directional satellite connectivity – also known as a duplex system – so that data can transfer from sender (seatbelt sensor) to receiver (backend) and vice versa.
This is just one example of how ORBCOMM is working with our partners to deliver powerful IoT solutions for fleet management and safety, and only one use case that demonstrates the value that satellite connectivity holds in the industry.  From enhancing fleet safety and monitoring the electrical grid to maximizing uptime and helping minimize illegal fishing, the applications for satellite IoT are endless.
To find out more about how ORBCOMM can help its partners enter new markets and achieve success, visit our new Partner website or email us at info@orbcomm.com.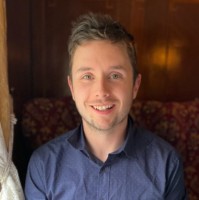 Cody Lirette is Senior Content Marketing Manager at ORBCOMM. With over seven years of marketing and communications experience for both the public and private sector, he uses his passion for innovative technology and plain language to build compelling content that provides value.