The following excerpt is from the "Remote Monitoring Best Practice Guide" published by Australia's Pacific Data Systems. Download the full Guide here.
For those in industries that collect and analyze data, especially in hard to reach, extreme or fragile environments, remote monitoring can present a number of challenges, namely: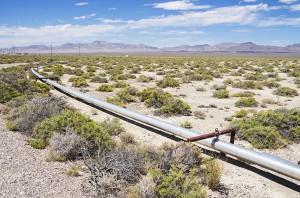 1. Diverse data and data sources
Collecting data from remote locations can be expensive, inconvenient, unreliable and inaccurate.
Yet, for many companies involved in mining, exploration, environmental protection or agriculture, collection & analysis of such data is critical to continuous operation.
The first challenge is the bewildering array of parameters to be monitored. These vary widely from industry to industry, but include parameters related to:
Environmental
Natural Resources
Water
Agriculture
Mining, Oil & Gas
Ecological monitoring
2. Cost and risk of manual monitoring
If sites to monitor are extremely remote, manual data collection for analysis back at base has some serious challenges:
High cost of travelling to remote areas
Time delays between sampling and results
Inability to monitor continuously
Inability to detect/alert on sudden changes
One-off samples may not be representative
Cost to comply with WH&S 'two person policy' for remote areas.
Many remote areas monitored by mining and exploration companies are in rugged or hostile terrain too, such as desert Saudi Arabia, offshore Alaska or in the Russian tundra, which makes the physical collection of samples dangerous.
In tropical areas like Papua New Guinea, Indonesia, or Venezuela, the wet season can turn swathes of the country into swamps making vehicular access difficult. Cyclones and floods add an extra degree of difficulty.
In the Australian outback, heat stress is the major issue for staff. In all these areas, extreme conditions make reliable, timely sampling by manual methods almost impossible. It also doubles the cost, if two people are required to go to site every time for safety reasons.
3. Complexity and cost of bespoke devices
Wireless technology and electronics have advanced rapidly in recent decades, including compact monitoring devices that collect and transmit data via wireless networks. These have made remote monitoring and data acquisition a reality, and represent more affordable, practical solutions for collecting data in remote areas.
Because of the variety of environments and parameters, most remote monitoring systems in use now were custom-made, either by external specialists or a company's own engineers and equipped with specific sensors. As a result, large industrial sites tend to have a plethora of devices acquired over time for different purposes, creating a heavy maintenance and logistics burden.
The main advantage of purpose-built systems is that they meet the exact requirements of a particular project. On the other hand, they have drawbacks:
Much greater cost compared to off-the-shelf hardware
Longer lead times due to prototyping, in-field pilot testing and subsequent design changes or adjustments
The need for specialists to install, calibrate and/or maintain them
The difficulty of adapting bespoke devices to changed demands, such as more detail or accuracy due to tightened industry regulations
Limited ability to reuse monitoring devices for other projects. As a result, an expensive refit or replacement is usually necessary when the demands of remote monitoring change.
…to discover last two challenges and available solutions, download the full Remote Monitoring Best Practice Guide:
Excerpted from the "Remote Monitoring Best Practice Guide" by Pacific Data Systems, a leader in smart monitoring and control systems based in Brisbane, Australia. The company's SatVue remote monitoring system combines a rugged, compact ORBCOMM device with smart monitoring technology and reliable satellite communications for environmental monitoring of remote sites. For more information, visit www.satvue.com.au.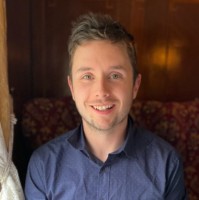 Cody Lirette is Senior Content Marketing Manager at ORBCOMM. With over seven years of marketing and communications experience for both the public and private sector, he uses his passion for innovative technology and plain language to build compelling content that provides value.