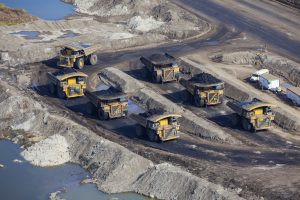 There has been a lot of talk about how analytics will deliver value to the world of construction equipment. We believe that 2019 is the year analytics will deliver on that promise, leveraging telematics data to deliver results. But beyond telematics data, there's an opportunity to use other business data to really make a difference to the bottom line in the industry.
Telematics solutions commonly provide detailed machine data, including parameters like engine oil, transmission and brake temperature, engine RPM, speed, tire pressure, fuel consumption and emission levels to name a few. This data can be analyzed and combined with historical data and deep industry knowledge to predict an upcoming failure so that planned maintenance can be performed. This avoids the cost and delays associated with a random failure.
Predictive maintenance can be a gamechanger
Predictive maintenance, based on predictive analytics, detects possible failures ahead of time to take corrective action at the right time, to avoid unscheduled maintenance and unplanned downtime, mitigating project risks and reducing costs.  While this is a significant improvement over traditional maintenance approaches, there is more that can be done.  Other sources of data can improve analysis and add additional dimensions to decision making.
Operational data describes how an organization functions daily. For a construction company, this might include machine operator scheduling and history, technician maintenance assignments, or to which project part of the fleet is assigned. Analyzing this data provides insight into how, when, and by whom a machine is being used and maintained. Another source of data—business data—might include capital costs and depreciation, machine warranty, machine maintenance history, and spare parts inventory.
Combining, storing, and analyzing all this data is the kind of 'deep learning' required to take the next step in improving business processes. Combining telematics data with logistics data could allow for greater insight into drivers who are particularly tough on their machines, flagging the need for driver coaching. It could flag a technician whose machines have fewer problems in the field, providing an opportunity to share best practices. For heavy equipment OEMs, this data could facilitate better design and performance of their machines. Bringing business data into the analysis could result in a decision not to spend excess dollars just on parts when a machine is coming towards the end of its useful life.
Driving better insights
The technology for aggregating and analyzing this big data exists today. Applying analytics to this aggregated data is where new and important insights can be found and where business outcomes can be improved. The challenge for organizations is to share the data between departmental silos and, perhaps more importantly, between organizations.
From better maintenance outcomes to improved asset lifecycle management to better machine design, the insights gained when data is shared benefit the entire ecosystem, from OEMs to construction companies to equipment users. Businesses that adopt solutions that enable predictive maintenance have an opportunity to improve businesses processes, reduce costs and increase competitiveness.
ORBCOMM's heavy equipment solution is analytics-ready and we'll be enhancing our portfolio in 2019 with new and upgraded devices, enhancing the user experience and standards support in our management application and adding connectivity options.  Talk to the ORBCOMM team at Bauma Stand C4.639-G, US Pavillion.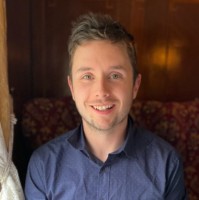 Cody Lirette is Senior Content Marketing Manager at ORBCOMM. With over seven years of marketing and communications experience for both the public and private sector, he uses his passion for innovative technology and plain language to build compelling content that provides value.