Oil and gas companies are forging ahead with their digital oilfield initiatives as they look to reduce operating costs and keep profits up. Here are a few examples of how M2M applications in the oil and gas industry are helping to drive these initiatives:
Vehicles: For safety and compliance with international health and safety regulations, oil and gas M2M solutions like the one offered by Oysta Technology allow energy companies to track and monitor their vehicles. Alerts are sent when drivers are speeding, travelling outside of pre-determined geofences or when the panic button is pressed.
Results include an increase in safety of employees and a reduction in driver errors, mileage driven and fuel consumed.
Rectifiers on Pipelines and Tanks: Used in cathodic protection systems, rectifiers send a current through the exterior of pipelines and tanks to prevent corrosion. Monitoring these rectifiers lengthens the life of equipment and reduces the risk of leaks caused by corrosion.
M2M companies like American Innovations are reducing the need to drive to remote sites to check for corrosion and create an auditable equipment record trail.
Gas Wells: An energy company used to have technicians drive to gas well sites twice a day to take pressure and volume readings. Seeing the inefficiency, the company had satellite M2M devices connected to their flow meters to provide real-time visibility of production information.
The change resulted in a 30 percent increase in production and reduced operating costs by having technicians drive to well sites twice a month, rather than twice per day.
Offshore Rigs: Sometimes energy companies need to temporarily decommission (cold-stack) their Mobile Offshore Drilling Units (MODUs). Companies like RigStat LP offer GPS tracking services that monitor the location of the MODUs in case they drift away during a storm. They also monitor pitch and roll to see if the units are listing (leaning) and need to be adjusted before a catastrophic occurrence.
Maritime Vessels: PETRONAS recently contracted Clearwater to track their fleet of 150 vessels operating off the Malaysian coast. Satellite M2M terminals now provide real-time visibility of the location and travelling speeds of the vessels, which allows the company to enforce speed policies and voyage routes.
Within the first month, there was a noticeable reduction in fuel consumption which will equate to a reduction in operating expenses of hundreds of thousands of dollars across the fleet.
How is M2M oil and gas applications driving positive change in your industry? Share your thoughts below.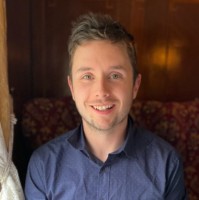 Cody Lirette is Senior Content Marketing Manager at ORBCOMM. With over seven years of marketing and communications experience for both the public and private sector, he uses his passion for innovative technology and plain language to build compelling content that provides value.