We are excited to announce that we are continuing to make solid progress on our OG2 launch operations. Sierra Nevada Corporation (SNC) recently completed in orbit testing on all 11 OG2 satellites to verify that the satellite hardware is operating as designed. We would like to give our thanks to SNC and ORBCOMM's operations team for completing this testing ahead of schedule.
After over 100 thrusts, the satellites are almost equally spaced within the orbit plane.  Additional thrusts will occur over the next several weeks to place the satellites into their proper drifting orbits, getting us that much closer to launching.
With in orbit testing complete, the next test phase is to perform satellite communication testing over the next couple of weeks, which initially includes sending test messages through the satellites.  Following the completion of network testing, we will begin to intermittently send customer traffic through the satellites to test how they are handling data loads.
We are still on track to provide nearly full commercial service for M2M messaging and AIS services to our customers by the end of the first quarter.
As always, we will keep you up-to-date on recent developments involving the OG2 satellite system.
To learn more about our satellite solutions, please visit this page. Have any questions? Feel free to leave us a comment below and we'll be happy to get back to you as soon as possible.
ORBCOMM's Current OG2 Satellite Locations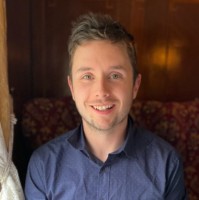 Cody Lirette is Senior Content Marketing Manager at ORBCOMM. With over seven years of marketing and communications experience for both the public and private sector, he uses his passion for innovative technology and plain language to build compelling content that provides value.