We've heard a lot of buzz about Industry 4.0, but what does it really mean to your business? According to the Boston Consulting Group (BCG), Industry 4.0 "is a transformation that makes it possible to gather and analyze data across machines, enabling faster, more flexible, and more efficient processes to produce higher-quality goods at reduced costs."  The construction and mining industries are in the midst of this transformation and need to adapt and embrace this change to successfully compete and not be left behind.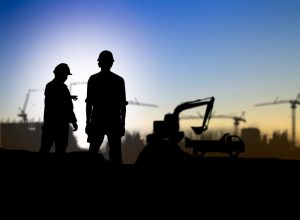 Data about all aspects of the use, condition, maintenance, and operation of heavy equipment is critical to managing fleets today. By looking at idle ratio, fleet owners can reduce fuel waste and ensure maintenance practices are based on actual usage. Construction companies can track machine location to see if assets are at the right job site at the right time, ensuring optimal asset utilization. Companies can look at cycle time, production tonnage, and idle ratio to optimize machine and operator productivity. Finally, operator safety and compliance can be achieved by monitoring parameters such as speeding and harsh braking and providing tools for eLog and DVIR compliance.
Today, most heavy equipment manufacturers (OEMs) provide a telematics system with their equipment. These systems can be homegrown or from a third-party that specializes in heavy equipment telematics. Each of these systems provide different data and have different approaches to making the information visible to machine owners. In many cases, the information discussed above is provided by the OEM.
But most construction and mining companies have mixed fleets, manufactured by different OEMs. The challenge is that each OEM provides their data in their own format, displayed based on their approach or point of view. Trying to pull the data into a single cohesive view can be challenging.
The Rise of Telematics Standards
To begin to resolve this challenge, the Association of Equipment Management Professionals (AEMP) introduced a telematics standard in 2010. The standard has evolved and AEMP 2.0 (also known as ISO 15143-3) is the most recent version. The standard creates a common data format that facilitates pulling mixed fleet data together on a single portal, website, or enterprise business system. Almost 20 common parameters are part of the standard including asset identification, location, operating hours or miles, fuel burn, engine temperatures, fuel level, idle time and average power percentage.
But challenges remain. Owners of mixed fleets will still get a separate data stream for each OEM. Part of these data streams may be in a common format (ISO 15143-3), but other parts may be proprietary. And with multiple data streams, how do fleet owners achieve their goal of having a single view of their data and be able to act on that data?

Powered by FleetEdge
Enter ORBCOMM's FleetEdge. FleetEdge supports the AEMP 2.0/ ISO-15143-3 telematics standard and is the industry-leading third-party telematics solution for heavy equipment, powered by rugged devices and multi-network connectivity. FleetEdge can integrate multiple OEM data streams into a single user interface, ensuring that fleet managers can manage their entire fleet, irrespective of the OEM, from a single pane of glass. FleetEdge is specifically designed to provide heavy equipment managers access to location data, operational status as well as analytic, predictive and diagnostic tools for every asset in their fleet.
See You at EquipmentSHIFT 2019
ORBCOMM will be attending EquipmentSHIFT 2019, the Association of Equipment Management Professionals (AEMP) annual conference. The conference promises to "provide insight on leveraging data, emerging technologies and a culture of innovation that will separate you from your competition and increase your bottom line in ways never before imagined. Knowing how to strategically manage your big iron, tools and people will give you the opportunity to take your operations to the next level."
For more information, contact us to book a meeting or schedule a demo.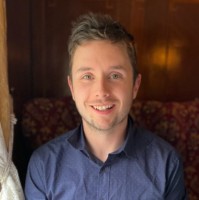 Cody Lirette is Senior Content Marketing Manager at ORBCOMM. With over seven years of marketing and communications experience for both the public and private sector, he uses his passion for innovative technology and plain language to build compelling content that provides value.