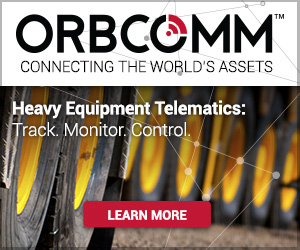 From trucks, excavators, and loaders to dozers and graders, mining sites operate a variety of mobile equipment. Depending on the size of the mining operation, simply keeping track of the locations of this equipment is a challenging job – and optimizing use of these expensive capital assets can seem like an impossible one.
Remote telemetry solutions provide real-time data to protect equipment from improper use, improper or insufficient maintenance, and theft. For mine operators, this technology helps minimize total cost of ownership of equipment and maximize ROI by making best use of equipment warranty and making sure vehicle, labor, and fuel resources are being used at peak efficiency.
Here are five areas where telematics can save mining operations time and money when it comes to managing their mobile assets:
1. Mining Vehicle Engine Condition Monitoring
Haul trucks, hydraulic excavators, and loaders are just some examples of heavy equipment that can be found in mine sites. In large or multi-site operations, knowing the real-time location of these vehicles is just one way that GPS-enabled cellular, satellite and dual-mode solutions can be used to automate fleet management.
Beyond position reporting, telematics devices can also be used to monitor the health of heavy equipment. Knowing
how the vehicle is functioning and how it is being used allows equipment supervisors to perform tasks like asset health monitoring, maintenance planning and proactive operator training.
Sample mining vehicle reports include:
Engine run hours. Track how many hours the engine has been on and off to ensure timely scheduling of service maintenance and reduce time spent collecting hour-meter readings.
Utilization reports. Report the machine's total utilization to allow fleet supervisors to spread vehicle usage across the entire fleet.
Engine data. Gain remote access to and real-time notification of engine data like diagnostic fault codes, fuel consumption, idle time, temperature and pressure to ensure vehicle is operating at peak efficiency and proactively
schedule operator training in the event of repeated misuse.
2. Mining Vehicle Tire Monitoring
Tires are a significant cost for heavy equipment and their proper maintenance can save time, money and tire life. Tire pressure monitoring systems combined with telematics technology provide fleet and maintenance supervisors the
ability to remotely monitor for high and low pressure alerts.
Having the ability to monitor that the tires are being used at the appropriate pressure provides many benefits including:
Increased tire life. A tire will wear out 12% faster at just 10% under-inflation.
Reduced tire damage. Under-inflation can lead to sidewall/casing damage, ply separation, disintegration and heat build-up
Better fuel consumption. Fuel consumption is increased by 1% for every 10 psi that a truck's tires are under-inflated.
Increased operator safety. Over-inflation of tires can lead to explosions which can be dangerous to those operating the vehicle and to other workers around the site.
3. Mining Vehicle Brake Monitoring
Similar to tire monitoring, there are products in the market that allow fleet managers to monitor brake stroke on heavy equipment. On-board brake stroke monitoring systems use sensors to monitor pushrod travel and can detect conditions like over-stroking, brakes not releasing or inoperative brakes. Since vehicle operators cannot easily detect when brake performance is degrading, remotely monitoring brakes with telematics devices can provide the following benefits:
Increased operational safety. Added awareness of the condition of the vehicle's brakes allows the maintenance manager to schedule repairs before a problem occurs.
Decreased number of under-vehicle brake stroke inspections. The number of under-vehicle inspections, where a driver or maintenance personnel has to physically measure air-brake pushrod stoke can be reduced by remotely
monitoring brake health.
Decreased time for pre-usage inspection. The maintenance manager can substantially decrease the time required to inspect a vehicle prior to usage.
Underground Mine Asset Tracking
AssetWatchTM Mining: Real-Time Visibility for Mining Operations 
ORBCOMM's AssetWatch gives you total visibility and insight over your mining operations above and below ground. By combining real-time location systems (RTLS), condition monitoring sensors, mobile devices and analytics software, ORBCOMM's turnkey platform helps mine operators maximize productivity and profitability.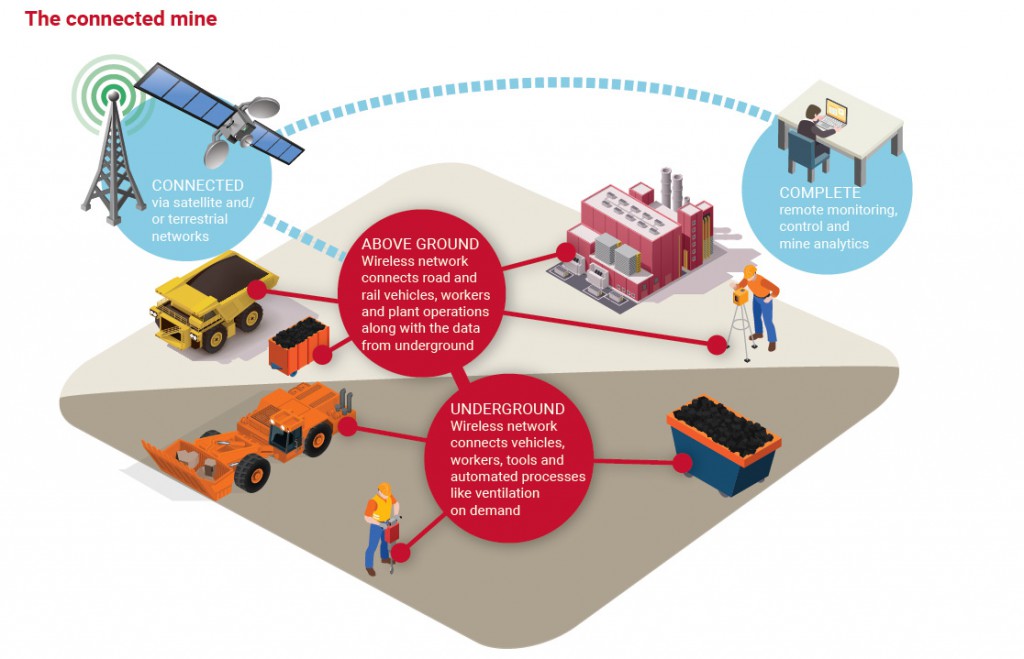 To learn more, schedule a demo or email sales@orbcomm.com.
4. Asphalt Laying Monitoring
Asphalt is often used by mining facilities to build roads and aircraft landing strips. However, laying asphalt properly in mining locations can be difficult due to weather as well as remoteness of mining sites. Several factors can shorten the lifespan of asphalt roads including:
Material not being at the critical temperature point when being applied
Rollers compacting newly laid asphalt at the improper temperature range
Performing too many passes on one area and not enough passes on other areas.
If the temperature is too low during the application of asphalt, it can lead to premature disintegration. If the temperature is too high, the asphalt will sag and spread. The right temperature at compaction will also reduce the effort required to compact while at the same time maintain evenness.
For these reasons real-time temperature monitoring during the application of asphalt is critical for improving
the quality of road construction while saving time and money through quick completion.
5. Dust Control Management for Mining Operations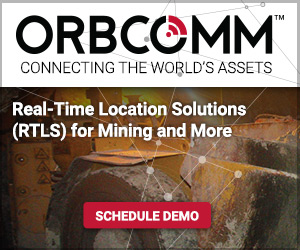 Controlling dust is an important requirement for mining operations. Open pit mines and mines in desert-like areas are often plagued with high levels of dust which can:
Threaten moving parts of mining equipment leading to expensive repairs and downtime
Decrease visibility on roads forcing drivers to drive much slower
Increase risk to worker safety by releasing airborne dust that can be harmful to the human respiratory tract
Telematics-based solutions support fleet management of vehicles applying dust suppression material and help to ensure that the activity is performed evenly, even in areas outside of cellular coverage. Plus, With automatic and real-time notification of dust concentrations, dust suppression vehicles can be directed to focus their efforts on high dust areas. Not only does this reduce vehicle running costs, it can also reduce the consumption of water and other dust suppression material.
These benefits represent just a pebble in the open pit of what cellular and satellite-based remote monitoring can do to decrease operating costs and increase efficiencies for mine operators. To learn more, be sure to download our White Paper: "5 Reasons You Need to Track Heavy Equipment".
Please share your own mining telematics success stories below, and contact us anytime talk telematics solutions powered by the Internet of Things.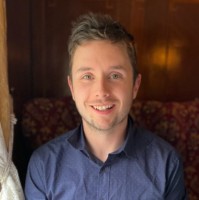 Cody Lirette is Senior Content Marketing Manager at ORBCOMM. With over seven years of marketing and communications experience for both the public and private sector, he uses his passion for innovative technology and plain language to build compelling content that provides value.