It's no secret that the world is going digital, and the Internet of Things (IoT) is one of the most powerful forces behind this transition, sweeping up almost everything – from utensils to global supply chains. Baltic Transport Journal spoke with ORBCOMM's Michael Dempsey (VP Container and Port Solutions), Christian Allred (VP International), and Sue Rutherford (VP Marketing) about the changes that have already become a fact of life, as well as the opportunities and threats that emerge from this new wave of technological advancement.
Read the full interview to gain valuable insight into:
How M2M, IoT and real-time connectivity are reshaping the global supply chain
The benefits companies like Maersk are realizing thanks to IoT-based remote management
How actionable data from sensors and IoT technology is meeting industry challenges
Who is driving technology advancements across the supply chain
How terrestrial and satellite AIS data fits into IoT-driven transformation
The long-term outlook for industrial IoT advancement across the supply chain
…and much more…
To learn more, read the full interview on Baltic Transport's website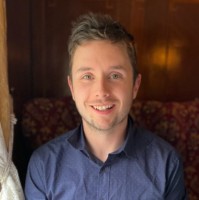 Cody Lirette is Senior Content Marketing Manager at ORBCOMM. With over seven years of marketing and communications experience for both the public and private sector, he uses his passion for innovative technology and plain language to build compelling content that provides value.