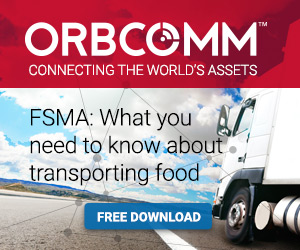 The FDA Food Safety Modernization Act (FSMA) consists of seven new regulations. The key regulation around food transportation is the Sanitary Transportation of Human and Animal Food (sometimes referred to as SFTA – the Sanitary Food Transport Act), and is expected to be finalized on March 31, 2016.
FSMA affects almost everyone involved in the United States food supply chain. Any food transportation company with revenues over $500,000 that serves as, shipper, carrier or receiver must comply with the Sanitary Transport of Human and Animal Food (STHAF) rule.
Looking to get your fleet ready for the upcoming FSMA regulations? We've produced a checklist identifying 12 things that shippers can do to begin their journey to become compliant with FSMA regulations: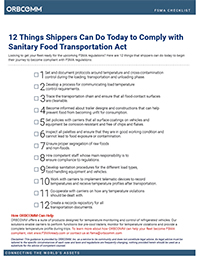 1. Set and document protocols around temperature and cross-contamination control during the loading, transportation and unloading phase.
2. Develop a process for communicating load temperature control requirements.
3. Trace the transportation chain and ensure that all food-contact surfaces are cleanable.
4. Become informed about trailer designs and constructions that can help prevent food from becoming unfit for consumption.
5. Set policies with carriers that all surface coatings on vehicles and equipment be corrosion-resistant and free of chips and flakes.
Download the complete checklist here
For more FSMA resources, including more checklists and the Simplified Guide to FSMA for Food Transporters, visit http://www.fsmaready.com.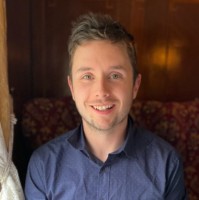 Cody Lirette is Senior Content Marketing Manager at ORBCOMM. With over seven years of marketing and communications experience for both the public and private sector, he uses his passion for innovative technology and plain language to build compelling content that provides value.