It's natural for fleets to tie generating more revenue with growing their trailer pool or expanding service to new regions. This can certainly push the needle, but it requires additional resources that may be unavailable due to external factors such as component shortages. 
One way to win new deals and keep current customers happy is by improving their experience with innovative technology. 
Accurate Delivery Estimations 
Knowing the time and day that a parcel is arriving at your doorstep has been expected of delivery services for years. For carriers, providing this capability to customers should be no different. Not only can this help customers prepare their staff to unload the goods from the truck upon arrival, it can also provide a heads-up if a shipment is delayed, which they can pass along to prospects to improve their own customer service. 
Remote Cargo Visibility 
Viewing the inside of a trailer from the office can provide tremendous value when the containers are stationary but even more so when they're on the move. With this capability, fleets can inform their customers that their product is well protected and loaded properly while also giving ad-hoc updates on temperature levels and other parameters.  
Intelligent Routing 
Cargo arriving earlier than anticipated is typically a sign of prompt action and good customer service. Using trailer tracking technology to determine the closest driver to each trip—rather than simply choosing one from the roster—can help ensure speedy delivery while also limiting unnecessary deadhead miles and other operational inefficiencies. 
Proactive Maintenance 
A fleet of trucks that are constantly in the shop for repairs can be a nightmare for customers, as they'll be constantly second-guessing if their goods will arrive. With remote vehicle diagnostics, maintenance crews can always stay attuned with vehicle health, resulting in less delayed trips and less customer worry. Plus, having improved vehicle uptime can enable fleets to accept and execute on more trips week in and week out, strengthening productivity through maintenance optimization. 
Catering to your Customer Base 
In a market where there's dozens of carriers bidding for new business, providing reassurance and reliability can go a long way in securing new deals and strengthening current relationships. To learn more about how fleets can build a stronger service for their customers with new technology, check out our smart truck brochure.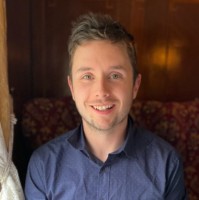 Cody Lirette is Senior Content Marketing Manager at ORBCOMM. With over seven years of marketing and communications experience for both the public and private sector, he uses his passion for innovative technology and plain language to build compelling content that provides value.