The HOS Rule Changes are only 10 days away; will your drivers know what to do when the rules kick in on September 29?
To help make this rule change easier for drivers and fleet managers alike, ORBCOMM has developed this visor card aimed at drivers. It's available to print, download on your cellphone, share by email or mobile. We want to ensure the safety and compliance of the entire transportation community. Feel free to share with any drivers, employees or partners who may find it useful.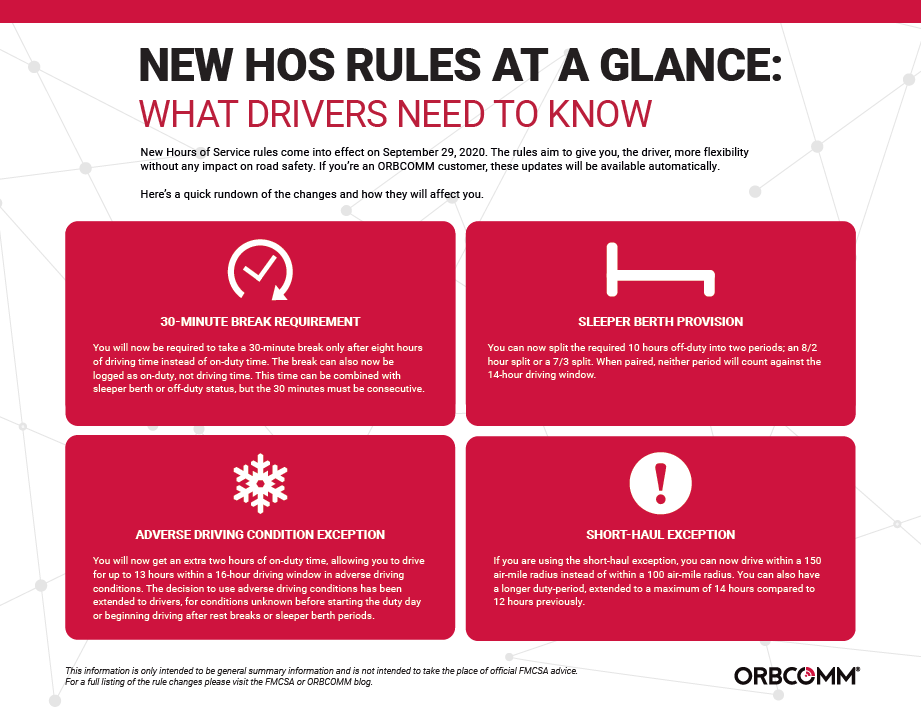 (Download and Print Visor Card) (Download Mobile Version)
The FMCSA will implement four major updates to Hours of Service rules for commercial drivers on September 29. The visor card includes information on these rule changes that impact:
The 30-minute Break Rule
The Sleeper Berth Provision
Adverse Driving Condition Exception
Short-haul Exception
Live Q & A
If you've got more questions, you should join our live Q&A about the rule changes. Join our ELD expert Scott Stofer on Thursday, September 24, at 3pm EDT. He'll be answering your questions live.
Live Q&A: HOS Rule Change
Thursday, September 24, 3p.m. EDT
Attend on Your Platform of Choice: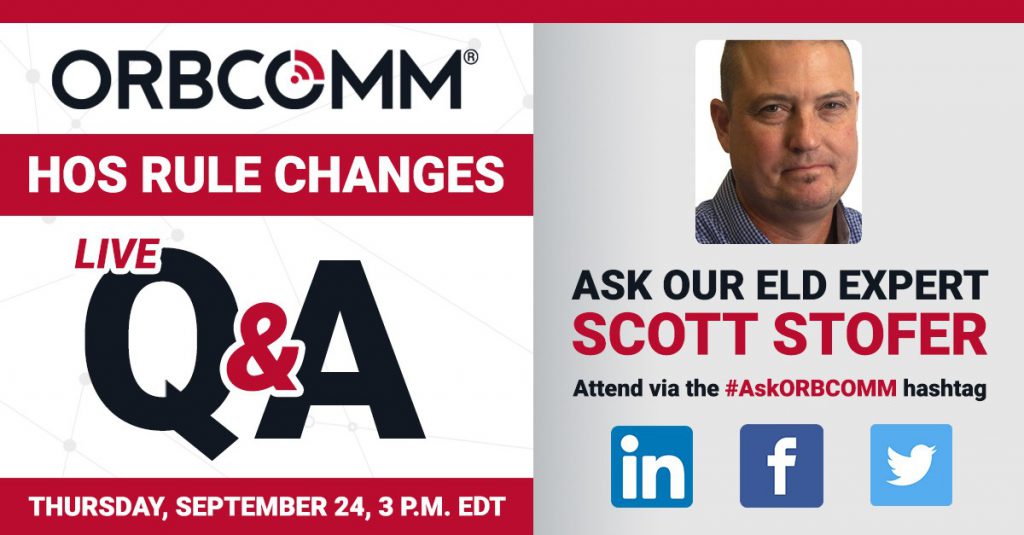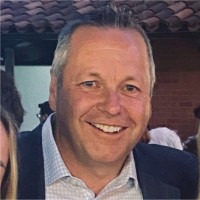 Chris MacDonald—ORBCOMM's Senior Vice President of North American Sales—has over two decades of experience in transportation, enterprise software, telematics and IoT applications that he leverages to deliver world-class ORBCOMM technology to businesses across North America.