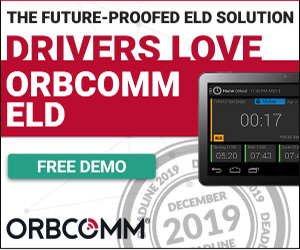 The Canadian Government has revealed its firm plans for ELD. Minister for Transport Marc Garneau announced the rule, which will require all commercial motor vehicles (CMVs) and bus operators to use third-party certified ELD devices by June 2021. Electronic logging devices, better known by the acronym ELD, will replace paper logs.
With some exceptions, the rules will be broadly aligned to those already in place in the United States since December 2017. Transport Canada says this alignment aims to minimize any disruption in cross-border operations, which will "facilitate trade and minimize the impact on Canada's cross-border operators." Implementing Canadian ELD should smooth border crossing and ensure consistency for long-haul truckers working in both countries.
Canadian ELD will also have a different phase-in timeline. A single 24-month implementation phase will affect all CMVs under Canadian Federal Hours of Service (HOS) Rules. This means there is no grandfather clause, a rule in the United States whereby AOBRDs could still be used during the lead up to the final phase of the ELD mandate (The ELD mandate is a US federal rule that says that a driver's Record of Duty Status must be recorded electronically.)
The aim of ELDs is to prevent driver fatigue and make roads safer for all users. According to Transport Canada, 5-10% of drivers "operate in excess of allowable limits." By reducing HOS violations through ELDs, the government expects a reduction in the crashes caused by driver fatigue. The devices will also have the purpose of reducing painful and labor-intensive paper logbooks.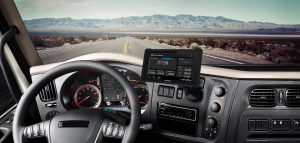 Some Differences on the Horizon with Canadian ELD
No Change to HOS Rules
There will be no change to the Hours of Service (HOS) rules. First established in 2005, HOS rules govern the amount of time a driver can spend on the road. The real difference is that the hours will need to be tracked electronically.
Third-party Certification
Industry stakeholders who were consulted on the process expressed a lack of confidence around the self-certification process that happened in the US. Based on this, Transport Canada is creating a third-party certification process. All ELD models will need to be third-party certified.
Mandatory requirement from June 2021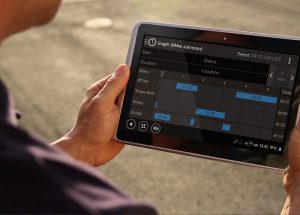 The Canadian ELD will be a mandatory requirement from June 2021. The 24-month rollout phase was chosen to give carriers and drivers time to become fully compliant and to allow for certification of ELDs. Transport Canada expects that this timeline will allow ELDs to be tested and certified and for carriers to test, acquire and install ELDs based on their preferences.
No Grandfather Clause
Unlike in the USA, legislators have removed the grandfather clause, whereby an existing device, such as an Electronic Recording Device (ERD) can be used in the lead-up to the final mandate implementation phase. Transport Canada says this phase is no longer necessary. Approximately 86% of CMVs have an existing ERD or US-Compliant ELD already installed. Transport Canada says that older equipment can be served with a software upgrade.
Federal Jurisdiction
The rules will apply to commercial drivers who are federally regulated and who currently use a paper logbook.
Exemptions
These will apply to short term rentals and some older vehicles. Transport Canada considered requests for several types of exemptions in the lead-up to this publication. Further exemptions can be applied for. Exemptions will be issued if it is deemed to be in the public interest and unlikely to impact motor carrier safety.
Differences between Canadian and US ELD
Although Canadian ELD will be broadly like its US counterpart, there are some exceptions. One notable exception is in roadside driver inspection through logs and file transfer. Under the Canadian mandate, upon request by an official, the record will be transferred by email. Inspectors will specify an email address in the case of drivers having to present their RODS. This address is dynamic. In the US, the email address is static. Local USB 2.0 transfer and Bluetooth transfer are optional but not mandatory for the ELD. Personal Conveyance rules also differ between the two mandates.
Get Ready to Switch Early
The Canadian trucking industry is welcoming the mandate. Canadian Trucking Association Chair Scott Smith says, "The vast majority of our companies and drivers in our industry fully comply with Hours of Service rules, but, undoubtedly, the implementation of tamper-proof, third-party ELD devices will further enhance safety and help ensure all drivers and companies hold themselves to the highest levels of compliance."
Although ELD might be familiar to many in the Canadian industry, the message now is to start preparing for Canadian ELD as soon as possible. If your fleet operates in Canada, ensure you learn the CCTMA's technical procedures. The CCMTA has published the technical specification, formally entitled Technical Standards for Electronic Logging Devices, to coincide with Gazette II.
For US fleets operating in Canada, while the idea is to minimize the impact on cross-border trade, it is important that they still ensure their ELD is compliant with Canadian ELD rules.
ORBCOMM's current work and innovations around US ELD will significantly speed up product development required for Canadian ELD and we anticipate it will be ready well before the 2021 deadline. Get a head start now—find out more about ORBCOMM's ELD solutions and contact us at eld@orbcomm.com.
Scott Stofer is Director of Product Management at ORBCOMM, where he's responsible for the product lifecycle of fleet safety solutions, as well as ELD mandate and Hours of Service compliance for the US and Canada. Scott has over 10 years of IoT and telematics experience, including web and mobile software development, as well as the design and deployment of wireless networks for NASCAR to collect racing data. He currently resides in Salt Lake City, Utah.