How fleets are managed has changed drastically over the past five years—all thanks to technology and the emergence of fleet digitalization. New innovative solutions have automated once-manual tasks, created value from meaningful data and reduced administrative headaches.  
With all these new efficiencies, fleets can better spend their time and money on winning more business and expanding their operations. After all, the more money saved through fleet operations optimization, the more that can be invested in new technologies and markets to earn more revenue. 
Here are four ways that fleets can use digitalization to enhance their operations and logistics. 
Invest in Smart Telematics Solutions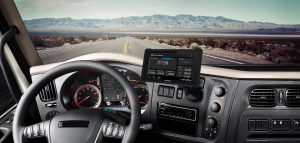 With 86% of fleets deploying telematics solutions, there has never been more data at fleet managers' fingertips. Relying on powerful technology to digitally report on vehicle data, driver performance, asset location and more reduces the chance of human error while freeing up labor resources to be used elsewhere. 
For instance, consider that fleet managers wind up spending, on average, 80% of their time matching jobs to available drivers. Using telematics can drastically simplify and streamline this process by using GPS technology to locate the nearest drivers with available hours to the job, trailer cargo camera sensors to remotely determine load availability and more. 
Find a Digital Fuel System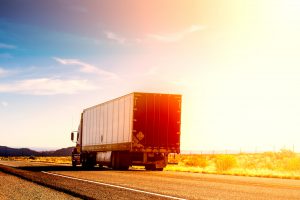 Fuel prices remain one of the trendiest topics in the transportation industry over the past twelve months. And for good reason, with skyrocketing prices and geopolitical unrest showing no signs of relenting anytime soon. Fleets don't have control over that; but they can create better fuel efficiency through digitalization. 
Being able to digitally capture vital fuel data—including monitoring tank levels for theft or determining fuel usage by driver or by vehicle model—not only improves the operational hassle of storing and recording files but it can also allow for easier analysis and extrapolation to find and fix operational inefficiencies. With the industry's firm focus on carbon emissions and environmental sustainability targets, having this data readily available can be of great value. 
Simplify Scheduling and More with Communication
Moving away from paper and pen benefits drivers and fleet managers alike. Operational tasks can be taken care of digitally, removing the need for a paper trail. Having these handled by technology can allow drivers to concentrate on the road—not filing logs and reports—while helping fleet managers protect themselves by having a digital record that's easy to audit and analyze. 
As any fleet manager knows, last-minute changes can happen that often require drivers to change schedules or plans on the fly. Digitalizing communication can improve fleet coordination by enabling drivers to see (or hear, with voice-enabled communication) updates on their in-cab device rather than through a phone call that they can't answer while behind the wheel. Plus, the ability to quickly scan delivery dockets and other forms in the cab makes life easier for the drivers while also eliminating the operational headaches associated with paper documentation. 
Deploy Electronic Driver Vehicle Inspection Reports
Technology is pushing paper logs further into the past every day. With eDVIRs, fleets can improve recordkeeping by saving everything to the cloud for easy access rather than relying on filing cabinets. Fleet managers can adjust or add fields to the eDVIR their drivers fill out to meet specific business goals.
For instance, the movement towards mixed fleets with vehicles running on both diesel and electric can make use of specific eDVIRs for different models. 
Welcoming Digitalization Within your Fleet
Digitalization offers new channels of growth and efficiency for fleets and has become a necessity for those that want to remain competitive. We hope that by adopting these four initiatives, you and your drivers can reap the benefits of deploying an all-digital fleet. Learn how we can help you drive fleet digitalization with our transportation solutions 
Be sure to subscribe to our blog for more ways to improve your fleet performance.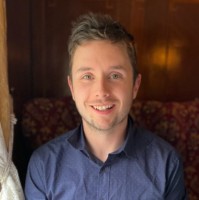 Cody Lirette is Senior Content Marketing Manager at ORBCOMM. With over seven years of marketing and communications experience for both the public and private sector, he uses his passion for innovative technology and plain language to build compelling content that provides value.