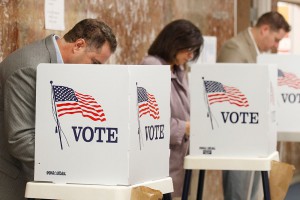 Alameda County is one of the largest counties in the state of California with a population of over 1.5M, nearly two thirds of which are active voters. With 34 voting stations satisfying 46 precincts and nearly 1M votes, voter traffic is heavy at each location.
Each precinct within the county requires its own 'kit' bag, which includes all of the equipment (voting rosters, seals, memory packs, power supplies, collection bags, etc) required to operate at its voting station.
Managing the distribution and collection of these 'kit' bags for the precincts required significant man-hours to ensure each bag would end up with the appropriate equipment. Human error due to rush or negligence could cause the voting station to be in an inoperable state.
Leveraging ORBCOMM's application enablement platform (iApp) and systems integration capabilities, Alameda County was able to manage their voting station equipment distribution and collection faster and more assuredly.
The solution:
Every kit bag component was tagged using RFID tracking technology. Handheld and walk-through RFID readers were provided at the storage facility.
Bag transporters would pass through a walk-through RFID reader and the contents of the bag would be read, verified against what was expected, timestamped and logged. This allowed assurance of the kit bag contents without requiring a lengthy by-hand inspection step. Should an item be missing or be incorrectly present, the accompanying software and mobile application would provide a visual and audio alert, prompting corrective action.
Handheld scanners can also be used to indicate items missing within incorrectly packed bags, reducing the amount of correction work by hours.
Automatic inventorying of the equipment also provides the benefit of confirming who is using this equipment, as well as where and when for full accountability.