It is often said that nothing is certain, except death and taxes. But in the age of connectivity, you'd be hard pressed to find someone who wouldn't agree with adding network outages to that list.
Let's face it, we live in a connected world with expectations of 100% uptime, not only from business owners and employees, but customers as well. We've long crossed the threshold where any length of network downtime is acceptable.
For distributed enterprises with branch offices, a network outage could lead to potential loss of revenue, damage to your brand and customer satisfaction, increased risks associated with security and fraud, halting of business operations, and inaccessibility to your network and data.
The answer to mitigating these risks is simpler than you think…
We've established that wires do fail. It's more a matter of when than if. Sometimes the problem is more serious, such as a damaged line, that could put your organization's service – and revenue – out for days on end.
That's why having a safeguard to your primary connection in place, such as a 4G LTE wireless failover solution, helps you take preventative measures. Think of it as a form of cost-effective insurance that protects you as soon as the network goes down by keeping your business processes running and revenue streams flowing.
Here are three simple reasons a wireless failover solution is becoming the solution of choice for business continuity: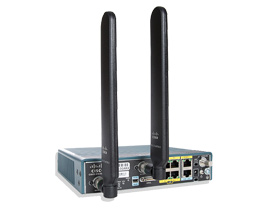 It's preventative
The trouble with most forms of insurance is the claim needs to be made after calamity strikes. Wouldn't it be great if insurance would help us prevent bad things from happening? That's essentially what an automatic 4G LTE failover will do for your business. Network outages happen instantaneously and unexpectedly. A wireless failover solution will immediately detect a break in the network and take over to keep your business and revenue rolling, while mitigating risks to your security and customer satisfaction.
It's cost-effective and easy to manage
There are other alternatives to a wireless failover – costly technology upgrades can improve, but not guarantee, network uptime. For instance, a T1 or T3 line can increase Internet availability, but is expensive. A wired redundancy is also an option, but can suffer physical damage at the same time as the primary wired connection. Wireless failover offers an always-on, cost-effective way to ensure continuity of business in the event of a network outage. It also promises ease of management for organizations with limited IT resources by offering scalability across distributed locations, fast time to deployment and remote management and monitoring, further saving money by limiting the number of personnel needed for on-site technical maintenance.
It's secure
A good wireless network failover will have the ability to integrate seamlessly with an organization's existing security structure. With all the sensitive information traveling to and from distributed enterprises, a backup network needs to have strict measures in place such as PCI compliance for credit card security.
In a competitive world where everyone is looking for that extra edge, 4G LTE wireless failover is a simple, preventative, cost-effective and secure way to make sure your business remains business as usual.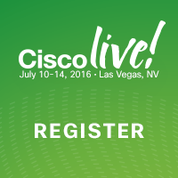 To learn more about wireless failover, business continuity and more, join ORBCOMM at Cisco Live, July 10-14, 2016 in Las Vegas. We'll be at booth 951 demonstrating ORBCOMM Enterprise Connect—the only commercially available, off-the-shelf cloud device management tool for Cisco 4G/LTE ISR routers. For more information, including a Discount Code for Cisco Live, visit http://www2.orbcomm.com/cisco 
As Product Marketing Manager at ORBCOMM, Craig Bond is responsible for driving marketing initiatives for industry-leading satellite/cellular products and services. He has a diverse range of experience in global business strategy, product launches, market intelligence, brand communications and product positioning.