February 28, 2018
11 AM EST (16:00 GMT)
Presented by the IMC IoT M2M Council
With some analysts calling for the number of devices deployed in asset-tracking applications expected to triple by 2022, the global supply chain is replacing traditional bar-code technologies with real-time reporting and management systems. Low-cost connectivity such as LP-WAN and NB-IoT will have their place, but so will satellite tracking for deployments that call for ubiquitous coverage or cold chain tracking of perishables. This session will talk about new IoT connectivity technologies available for supply-chain management, with special emphasis on use-cases that are already deployed in the field.
Speakers: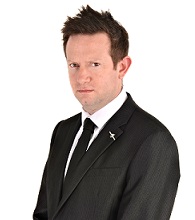 Mike Holdsworth, Sector Development Director – Transportation Enterprise, Inmarsat
Mike Holdsworth has worked in telecommunications for over 20 years, primarily in wide area networking, cellular and satellite with a heavy focus around mobility platforms on land, sea and air. He has extensive experience developing technology for tracking and monitoring vehicles and has brought this to Inmarsat's work in the Logistics sector. Working with existing and new technology Mike leads a number of projects focused around leveraging IoT in the Automotive, Aerospace and Pharmaceutical supply chain. As Inmarsat's Director of Transport Mike is also responsible for leveraging Inmarsat's capability across Land, Sea and Air to enable a Globally Connected Logistics environment.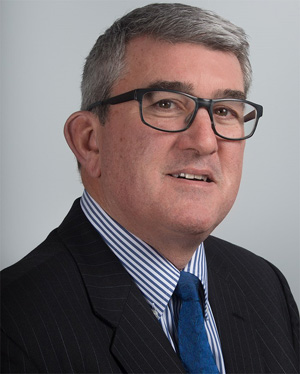 Michael Dempsey, Vice President, Container and Port Solutions, ORBCOMM
With over 20 years of experience in process automation technologies, Mr. Dempsey is an industry thought leader in the application of technology for shipping, container terminal and port operations.
As ORBCOMM's Vice President of Container and Port Solutions, Mr. Dempsey is responsible for delivering solutions that provide complete visibility and control of marine and intermodal transportation assets.
Paul Bedard, Senior Manager, Business Development & Strategy Planning, Verizon

Paul has over twenty years in wireless communications in multiple roles at Verizon, with seven years focused on Fleet and Asset Management strategies. He has built and led a team of transportation and logistics "mobility architects", who delivered integrated IoT and mobility solutions to Fortune 1000 customers, helping to transform their businesses, thus delivering greater value to their clients. Paul has authored and delivered multiple transportation and Asset Management-specific presentations in support of public relations and marketing initiatives, as well as built and strengthened best-in-class channel partner relationships. Today, Paul and his team are responsible for Business Development and Strategic Planning activities in support of Verizon's suite of IoT Asset Management products.
Get tracking with the industry leader in smart transport telematics
Whether for dry, refrigerated or mixed fleets, trailer and container tracking solutions from ORBCOMM provide the total visibility needed to allow fleet managers to optimize utilization, reduce fuel costs, improve preventative maintenance and more. That's why the world's top companies trust ORBCOMM for reliable, cost-effective, easy-to-use tracking, monitoring and control.
To learn more, schedule a demo or email sales@orbcomm.com.