As the largest technology exhibition in the region, CommunicAsia is a must-attend for anyone looking to begin or expand their technology business. The event, in its 30th year, offers a wide range of ISPs, satellite operators, system integrators, mobile operators and many others in Asia. The ORBCOMM team had its best year yet at the June 2019 event. 
As we've seen, global M2M connections are continuing to grow, with Cisco predicting 28.5 billion networked devices by 2022. With CommunicAsia at the forefront of this growth, it was a great opportunity to showcase new and existing products, meet new and existing partners and consolidate current and future business partnerships.  
The event is set in the beautiful surrounds of Singapore, a city that's not only centrally located for convenience, but also beautiful and easy to navigate. For ORBCOMM, the three days here is the equivalent of three weeks of travel to see our individual customers and prospects. The many meetings we have on the booth – and the prospects we haven't had the chance to meet yet all drop by to say hello. This means that the efficiency of the event is extremely high. CommunicAsia is now well–known as the time and place to get together and discuss the year ahead with regards to sales, products, and opportunities. Not only that, each year ORBCOMM meets new and exciting potential customers, to discuss projects that continue to challenge us and encourage innovation.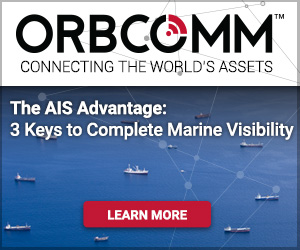 ORBCOMM, as the industry leader in industrial IoT, M2M, and satellite IoT communications, has the opportunity to meet contacts and companies in all three areas. Some of our popular discussions this year included vessel monitoring, telematics solutions to track and monitor remote heavy equipment, as well as a lot of interest in our CT 3000 series Reefer Container Telematics Devices. 
Please contact us if you'd like more information on these or any other of our solutions. For ORBCOMM, CommunicAsia continues to be a strategic and educational event, well worth exhibiting and attending each year. We look forward to doing it all again in 2020.