Technology like the Internet of Things (IoT), machine learning and artificial intelligence are bringing significant change to utilities management. Through widespread industry use—the market size of IoT in utilities is expected to reach $53.8 billion in 2024—IoT is unlocking new valuable insights and reducing operational risks all while driving efficiency through remote management and control, and minimizing expenses within maintenance.
What are the benefits of IoT in smart energy management?
When people manage and monitor massive energy infrastructures that are responsible for heating, cooling, and lighting entire cities, mistakes are bound to happen as a result of human error. IoT brings the ability to remotely manage, monitor, and control the greatest number of elements to ensure stable and secure power supplies.
Incorporating IoT into utility management can help drive efficiency to reduce energy waste, allowing for easier operational management and more economical energy usage. Sensor data can be used to inform predictive management which can play a vital role in forecasting events such as outages and power failures. This can reduce the duration or the frequency of power outages—or eliminate them entirely.
What are some sample IoT use cases for smart utilities management?
Utility management covers a wide scope of applications, meaning there are a variety of different ways that IoT can create value for utility managers.
Water Management IoT Uncovers Hidden Value
Water management systems can use IoT technology to drive operational efficiency, improve customer service and more. Parameters such as water flow and pressure can be remotely monitored without the need for physical inspection.
IoT is also quickening the response time for solving water leaks by using sensors that monitor water lines around the clock. This can reduce repair costs and resource waste. Stopping and starting water flow can be done remotely using nothing more than a mobile device, limiting the need for specialists to travel onsite to perform changes.
Natural Gas IoT Drives Safety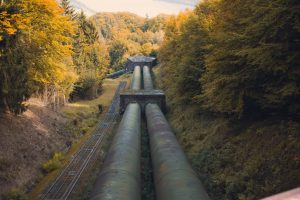 Like the water management system use case, IoT enables superior remote control over natural gas operations. Sensors—paired with the correct IoT devices and connectivity—can play a role in tracking gas consumption which can be analyzed to spot historical trends. From the billing side, IoT sensors can provide more accurate gas meter readings to ensure resources are being billed correctly. Plus, this data can be collected remotely, eliminating the need for specialists to travel onsite.
When it comes to natural gas, safety is paramount. By incorporating IoT technology across every element of the natural gas system, users can have a snapshot of each reading, including temperature, pressure, pipeline stress, cathodic protection and more. Coupled with alerts based on custom-set parameters, notifications can be sent whenever system safety is in question.
Enhancing Electrical Grids with Smart IoT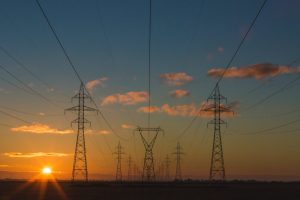 IoT-connected electricity systems—commonly referred to as "smart grids"—are not only more resilient than traditional infrastructures—benefiting customers that rely on the power—but can also be less costly due to heightened efficiency.
Using IoT sensors within power grid systems can help reduce outages by ensuring maintenance and safety standards through remote component maintenance. If events do occur, alerts can be sent to personnel to ensure service is restored promptly. Plus, having data on where failures occurred along the power grid system can expedite troubleshooting efforts, saving technicians time.
Want to learn how ORBCOMM technology is being used to help utility managers save time and money? Send us an email today.

Reinaldo Burian holds a master's degree and PhD in electrical engineering, and has extensive experience in developing IoT solutions that enables him to use a consultative approach to deliver exceptional support to ORBCOMM's partners.