As crude prices continue to tumble, so do the number of operational US oil rigs. Energy giant Baker Hughes recently reported that the number of oil and gas rigs in use in the US fell to 1,633—the lowest level since August 2010.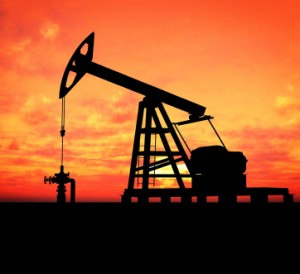 The offshore market is seeing a similar trend. In January, Hercules Offshore indicated that four more rigs were cold stacked (shut down and stored) bringing their total of cold stacked rigs to 14. Transocean Ltd has cold stacked another two rigs while Noble Corporation is expected to have another three rigs cold stacked very soon.
The cold stacking of offshore oil rigs or Mobile Offshore Drilling Units (MODUs) provides an opportunity for specialized M2M companies who offer tracking services. Why monitor cold-stacked MODUs? According to Logan Roy, Business Development Manager at RigStat LP, there are many factors that companies should be monitoring on these rigs, including:
Compliance to Location Reporting – The Bureau of Safety and Environmental Enforcement (BSEE) requires that all operating and cold stacked MODUs in the Gulf of Mexico be outfitted with GPS transponders. Real-time GPS location data must be provided to BSEE and drilling contractors must also notify BSEE if a MODU moves off location during a storm event.
Pitch and roll – Whether floating or sitting on the ocean floor, it is important to know if the MODUs are listing (leaning). This information allows the contractor to proactively make adjustments to the rig before an incident.
Barometric pressure – Pressure is an indicator of the severity of a storm. A larger drop in pressure means the storm is more likely to cause damage and allows the drilling contractor to proactively prevent a catastrophic loss.
Wind speed, wind direction, temperature and humidity – This information provides additional historical data in the event the rig moves off location or is damaged by storms.
The oil industry will recover and cold stacked rigs will once again be operating. Some will be decommissioned while others will require maintenance but sophisticated M2M technology and sensor monitoring can ensure that the costs to bring rigs back do not become a heavy burden for energy companies.