It's widely agreed that drivers are one of the most valuable assets to any fleet. They are the ones who keep the show on the road, completing deliveries, getting from A to B, caring for your assets and doing a great job. Truckers are the vital lifeline between producers and consumers.  
National Truck Driver Appreciation Week is the optimal time to acknowledge the great work that professional drivers do. Here at ORBCOMM, we want to say a big thank you to all drivers that keep the nation moving day-in, day-out.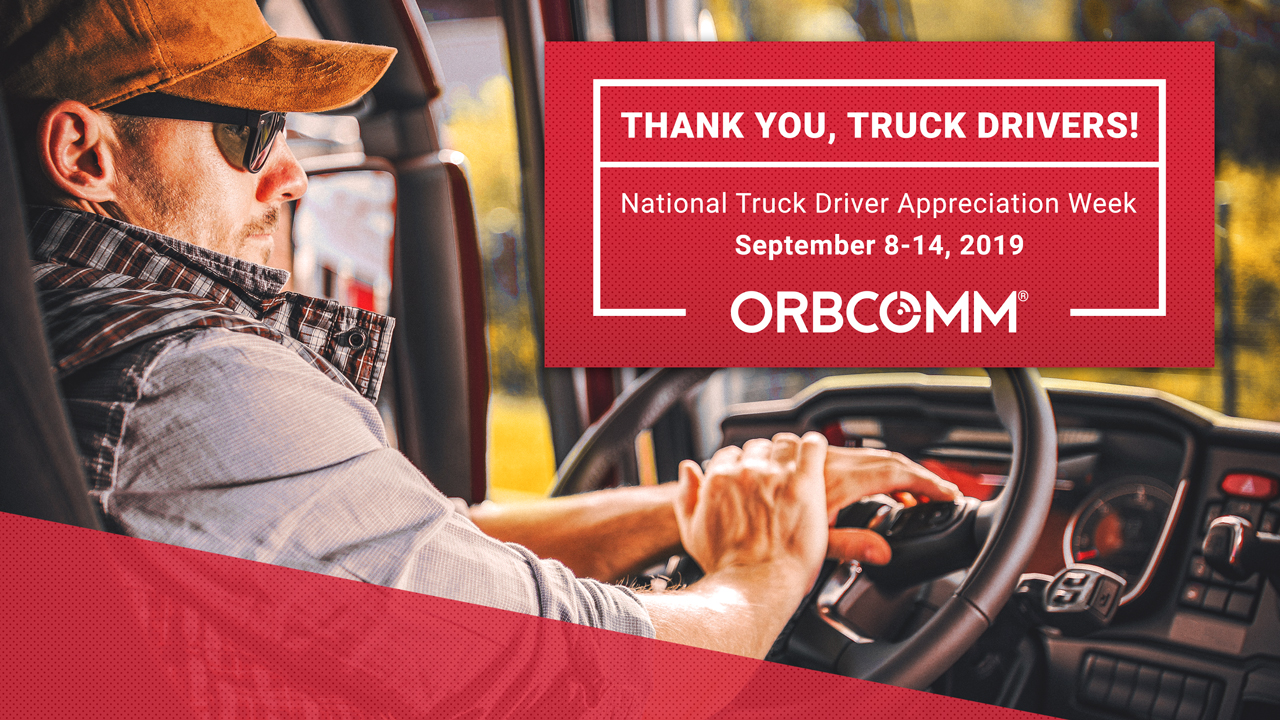 The week running September 8-14th is a timely reminder of the effort and dedication drivers put in every day to keep the economy ticking over. Trucks move over 70% of all freight in the US. If long-haul truckers decided to stop moving, it's estimated that grocery stores would run out of food in three days. It's hard to imagine a world without drivers, to keep it spinning.  
It's no secret that drivers put significant time and effort into their jobs. Day-in, day-out drivers show their resilience, independence and resourcefulness. Often in the face of tough challenges, from adverse weather to road safety, drivers are at the coalface keep the economy moving. Here, at ORBCOMM, we want to say a sincere thank you for all that you do.  
We look forward to taking part in thanking drivers on social channels through #NTDAW2019 and #ThankATrucker this week and throughout the year.