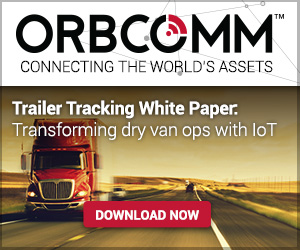 This week, we'll be showcasing some of the new enhancements to our dry van and cold chain telematics solutions in Booth 209 at the 79th Truckload Carriers Association (TCA) Annual Convention at the Gaylord Opryland in Nashville, TN, from March 26-29, 2017.
Telematics and the Internet of Things (IoT) is adding intelligence to road transport operations, turning millions of "dark, dumb and disconnected" things into "visible, smart and connected" assets that report where they are, what they're doing and how they are operating.
Berg Insight estimates shipments of remote tracking systems with cellular and satellite connectivity totalled 800,000 in 2015, with trailer tracking accounting for 56.8% of deployments. The adoption of trailer and cargo container telematics devices is expected to continue to grow, with Berg forecasting 8.1 million connected devices by 2020.
Why such growth? Recent years have seen significant advances both in telematics device technology and data communications networks, improving the reliability and reducing the cost of trailer tracking solutions.
As a leader and innovator in this market, ORBCOMM is continually focused on enhancing our solutions to meet our customers' evolving requirements and help them increase visibility and profitability, while ensuring compliance with new industry regulations, such as the FDA's Food Safety and Modernization Act. You can see this innovation in action and Booth 209 of TCA 2017 this week, where we're demonstrating some exciting new enhancements to our dry van and cold chain telematics solutions.
Earlier this year, ORBCOMM was first to market with a suite of dual-mode, LTE-enabled dry van tracking devices approved for use on the AT&T and T-Mobile networks. ORBCOMM's GT 1100-LTE devices support both single and dual-mode network connectivity utilizing ORBCOMM's portfolio of internally-developed satellite modems, which are integrated with ORBCOMM's OG1, OG2 and IsatData Pro (IDP) networks. The devices enable ORBCOMM customers to future-proof their solution investments with ubiquitous dual-mode  network coverage.
The GT 1100-LTE devices with integrated cargo sensors are designed for installation outside a loaded or unloaded asset in less than 15 minutes, which significantly reduces installation costs, resources and asset downtime. In addition, these state-of-the-art devices incorporate short-range wireless capabilities to support wireless sensors as well as ORBCOMMmobile apps that enable installation support tools on the go from iOS and Android devices. Self-powered with field-proven energy harvesting technology, ORBCOMM's GT 1100-LTE devices utilize renewable solar energy to maintain the battery power level and support efficient, high-message reporting rates.
ORBCOMM has also enhanced its cold chain telematics platform, which features improved visibility throughout the supply chain and compliance with the FDA's Sanitary Transportation Rule, a subset of FSMA. The platform's features include high-resolution temperature charts, trailer precooling notifications and temperature out-of-range alerts for quick corrective measures and continuous monitoring until the situation is corrected. ORBCOMM also offers a centralized document repository to manage sanitation checklists and wash-out records per the FDA's requirements, which can be maintained for 12 months and integrate seamlessly with third-party transportation management system (TMS) providers.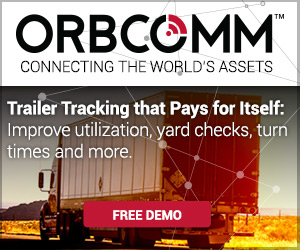 By taking advantage of these new enhancements to our fleet management solutions, ORBCOMM customers can continue to improve operational efficiency while increasing capacity, visibility and compliance over their assets, regardless of their fleet size, asset type or integration requirements.
To learn more about ORBCOMM's fleet management solutions, stop by and see us in Booth 209 at TCA or schedule a meeting with us onsite at the show. If you're not able to attend the conference, contact us anytime for more information on fleet telematics.