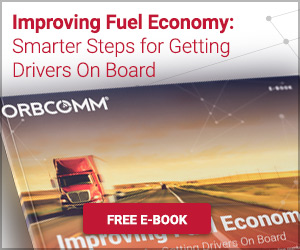 The FTA has announced details of dates and venues for this year's Transport Manager Conference Series in the UK, and ORBCOMM is looking forward to taking part in what is set to be a record-breaking year, as we join hundreds of industry professionals from across the UK during October and November.
Whether it's compliance, safety, fuel auditing, urban restrictions, tachograph rules or truck sales, the FTA Transport Manager Conference series is a fantastic way to engage in the debate.
Sessions That Matter
The events aim to highlight the key issues the transportation industry is facing and outline some of the solutions to these challenges. Of course, Brexit will likely feature as we move swiftly towards the key date of October 31st. However, we've got to start thinking beyond that too.
This year's conference covers the breadth of industry concerns. We will hear an update on enforcement by the DVSA. Other sessions will run the gamut from tyres to technology. There will be talks with the latest advice on reducing your fuel budget, monitoring brake testing, urban restrictions and drivers' employment status. Innovation in trailer technology is also on the agenda, with ideas on how technology can help your business work smarter and more efficiently. The National Vehicle Threat Mitigation Unit will give an update on the use of vehicles as a weapon. The information sessions will be in addition to the popular interactive quiz too.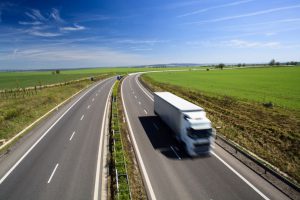 Carlie Nowell from the FTA says: "the events provide the ideal opportunity for delegates to gather the very latest compliance information, straight from policymakers and experts, and we're delighted that so many transport managers are keen to come along and make sure they are in possession of the most up-to-date information available.
Meet the ORBCOMM Team
Be sure to visit our stand to meet with our team. We'll be on-hand to talk through the biggest challenges the industry is facing and how our telematics systems can help to make a difference. We'll be discussing refrigerated rigids and how they are the workhorse of the industry, we'll show you how we make digital tachograph rules easy, and we'd welcome the chance to discuss the major challenges that your fleet faces.
Andy Newton, UK Sales Manager with ORBCOMM is looking forward to joining the conferences: "The FTA seminars are always a great event. To get on the ground talking about the challenges the industry is facing and ways to solve these problems makes it such a valuable day."
10/10/2019: Grand Hotel Gosforth Park Newcastle
17/10/2019: Etihad Stadium, Manchester
31/10/2019: London Heathrow Marriott, London
12/11/2019: MacDonald Inchyra Hotel, Falkirk, Falkirk
19/11/2019: Doncaster Racecourse
26/11/2019: Ricoh Arena, Coventry