This week I am at the 77th Annual Transport Carrier's Association (TCA) Annual Convention in Florida and the show floor is busy. Carriers, fleet owners and vendors of all types are getting together to discuss their most pressing issues and strategies around how to resolve them.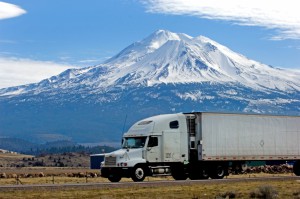 To help with the flow of information, the TCA organization has pulled together a number of sessions to help companies focus on specific issues that are affecting the North American transportation industry. I had the opportunity to attend the "Productivity and Profitability through Analytics" session and I took away a number of great points from Scott Webb, Data Scientist at Mesilla Valley Transportation (MVT).
According to Scott, MVT has been leveraging data and data analytics to solve specific problems for years. One of the first problems that they tackled with data analytics was optimizing fuel economy. In the early 80s, their average miles per gallon (mpg) was about 3.5. Today, they are closer to 9 mpg.
Data analytics has also been used to increase driver hours utilization by 8% and improve call handling between drivers and their managers. By increasing the call handling rate by 60%, MVT has seen an increase in mileage driven by each driver as well as a higher driver retention rate.
If you are new to data analytics, the panel recommended that you start small. Pick one problem, assign an owner to look at the data and drive the change, have a fixed amount of time to resolve the issue (like 30 days), and keep track of KPIs (Key Performance Indicators) and results.
The panel warned that you will find some members of the organization who prefer to rely on experience rather than data analytics but once they see how data can be used to enhance their field knowledge, they often become on the greatest proponents for using analytics to spearhead change and optimization.
What is your experience getting started with transportation data analytics? Share your thoughts below and visit ORBCOMM at booth 400 of TCA 2015…