There is certainly a lot of hype surrounding the Internet of Things, as evidenced by the huge IoT focus at this year's CTIA Super Mobility Week in Las Vegas (drop by booth 4837 if you're here with us!). Every year the list of companies playing in IoT gets larger, with everyone trying to differentiate themselves in what is becoming a complex and crowded space.
ORBCOMM has been a leader in the IoT space long before it was a buzzword, and this week at CTIA we took it to the next level with the launch our new enterprise IoT Toolkit.
The key to any successful implementation of IoT is in defining the value and RoI that your solution can bring. For different markets, the top view of the solution will be very different, however once you peek below the veneer, the foundations of those solutions will look very similar. Here is how a typical solution is built within the context of a simplified IoT stack: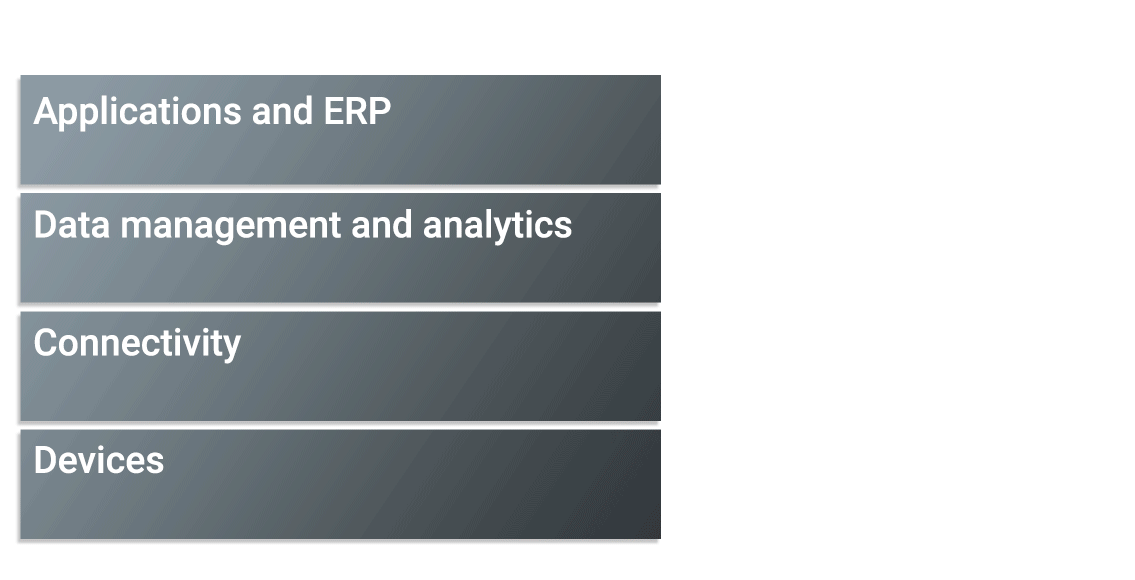 Many companies claim to offer a 'complete' toolkit, but when you look closer, you'll see that those companies are relying on partnerships to complete their IoT stack. These types of offerings often yield more questions than answers. Are those tools completely interoperable, or will you need another service to make use of them? What happens if there is a problem with your solution, whether in the development stage or in the released stage? Who do you contact for support? Can you be sure that they won't refer you back to another party in an endless finger-pointing loop?
ORBCOMM is excited to offer a truly complete IoT toolkit that is produced and sourced from the same company, making your IoT solution development easy and ensuring a well supported, functional implementation.
ORBCOMM IoT Toolkit components are offered together or separately, providing enterprises, OEMs, solution providers and VARs the ability to create their own market-specific IoT solution with the assurance that all the building blocks are interoperable, and all come with a single point of contact for support.
The Toolkit is designed so users can use as much or as little of it as they need. Already have an application, but need to connect some new hardware?
Take for instance one of our award winning terminals and airtime, just like one of our solution providers did in Brazil to provide increased quality of service for smart grid infrastructure:
Or, take our industry standard satellite modems and provide remote connectivity to your fleets, just as our heavy equipment OEMs have done in order to ensure the highest levels of fleet performance.
Or, take our devices, device management and application enablement to build your own warehouse or asset tracking solution:
Or, take the full stack and develop your own IoT solution, just as we have done with our FleetEdge heavy equipment solution:
…you get the idea.
We know these tools work, because we've been using them for years to develop our own IoT solutions. Having a one-stop IoT toolkit provides several distinct cost, support and efficiency advantages, removing much of the logistical burden so that you can focus on developing innovative solutions that deliver total asset visibility, remote control, analytic insight and maximum ROI.
To learn more or to speak to an IoT solution specialist, visit http://www2.orbcomm.com/iot
To learn more about the future of IoT and wireless innovation, join ORBCOMM at CTIA Super Mobility Week—North America's largest forum for mobile innovation taking place from Sep. 7 – 9 in Las Vegas. Visit ORBCOMM booth 4837 and schedule a meeting with us to see how our broad set of leading industrial IoT capabilities enables solutions that deliver total asset visibility, remote control and analytic insight.