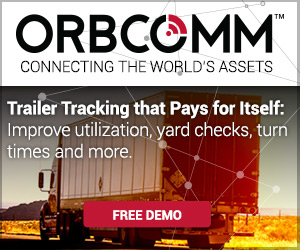 The Truckload Carriers Association 79th annual convention concluded in Nashville last week, providing an ideal forum for vendors, carriers and industry professionals to share insights on the current state and the future of the trucking industry.
In addition to a large exhibition showcasing some of the latest technologies available, the convention included interactive roundtables, informative keynotes, networking events and some fun galas.
This year's theme, "We are Truckload, We're One,' certainly described the overall mood in Nashville as executive leaders and decision-makers came together to identify solutions to common issues affecting the industry—political and economic uncertainty, upcoming legislation, and changing transport models, among others. Here are 3 key takeaways from this year's TCA convention:
Times Are a Changin'
According to Rich Karlgaard, a publisher for Forbes who delivered one of the general sessions, our economy is now being driven by service-heavy companies, accounting for some of the 'disruptions' we've seen in recent years. Newspapers have been replaced by online publications, retail stores by e-tailers, and software products by the cloud. Capital-heavy enterprises such as transportation and logistics must find ways to adapt to ever changing requirements and expectations.
Time's Up!
Only days away from implementation, many of the discussions at this year's convention centered on compliance requirements around the US FDA Food Safety Modernization Act (FSMA). A session presented by Benesch, Friedlander, Coplan & Aronoff, LLP offered interesting insights as to some of the challenges carriers may encounter as claims begin to emerge in response to the new FDA regulations. Members of the legal team highlighted some real cases that showed how the courts are treating these initial claims and emphasized the importance of having legally-tight contracts to protect oneself from liability.
Time to Leverage New Technology
New technology was presented as a key enabler for forward thinking truckload carriers to meet these emerging industry challenges, and TCA 2017 saw some interesting product announcements. On the telematics front, we revealed some exciting news around ORBCOMM's cold chain monitoring solution enhancements for FSMA compliance, and updates to our solar-powered trailer tracking GT 1100 solution, which now supports LTE and BLE connectivity, an integrated cargo sensor and wireless door sensors.
Overall, TCA 2017 was a great opportunity for companies to spend time with existing customers, identify new business opportunities and learn about the industry.
Thank you to the TCA team as well as the customers, partners and new faces we met at the conference. We look forward to seeing you at the TCA Refrigerated Division Meeting in July!
In the meantime, please contact us anytime to talk smart trailers and cold chain telematics technology, or schedule a demo today at www2.orbcomm.com/trailer-tracking