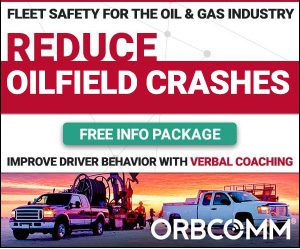 The odds are if you have been in the oil & gas industry for any length of time, you have had some type of involvement with Journey Management. The real question is, if you had to take a competency test on it, how well do you think you would fare? The truth is, most of us don't know nearly enough, and even more frightening is that we don't practice or support it within our organizations the way that it should be. That said, I don't want to take the Doom's Day negative approach in talking about this. Instead, this is to provide some clear insight about what we can each do to up our game or, in some cases, create what doesn't exist within the company today.  
The S
afest J
ourney Is The One Not Taken
It's likely we have all heard or read this statement more times than we can count over the years. The reality is we all need to travel, so pre-planning can help to ensure a safe trip!   
The reason for deploying a Journey Management Program is to reduce the likelihood that employees will be involved in a motor vehicle crash. Within the oil and gas industry, we know that year over year 40% of all fatalities are related to land transportation. Therefore, it is imperative and incumbent upon all of us to look at everything we do related to driving. 
Simple Journey Management: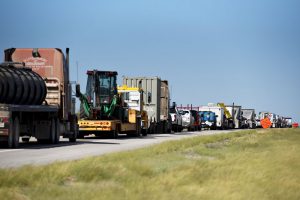 For most, it typically goes something like this:  
Employee/Driver is given

a

work assignment and location information by

manager/supervisor/dispatcher

 

Employee/Driver confirms

the

schedule, collects

the

necessary tools,

provides

additional help for the trip and notifies manager/supervisor or dispatcher that they are leaving for site

 

Employee/Driver arrives at site and

,

if cell coverage is available

,

confirms safe arrival

 

Journey Completed

 
Realistic Journey Management Programs looks like this: 
Each oilfield service company should employ an individual with the responsibility of managing, training, overseeing and maintaining a corporate JM program. Depending on the level of sophistication of the program, it could include some or all of the following things: 
Journey Management Software

for managers, supervisors and field workers/drivers

includes:

N

umerous solutions

are

available as subscription models

based on number of users, frequency of trips etc., and most include

a

mobile

app

.

 

Most of these solutions allow

the

flexibility to modify the overall workflow based upon how

the company

operate

s

and include

s

features such as

a short Question and Answer for the Driver to submit that is then reviewed to approve or deny the trip based upon rulesets that have been put in place by the company

.

 

JM software is integrated into IVMS / GPS technology

currently

installed in

the

fleet to monitor real time progres

s

.

 

One

important factor here is understanding that if you are using a cellular only based solution

,

the trip may continue well past where network coverage stops

, thereby

creating an issue with synchronizing with trip completion.

 

An i

n-house or

third

–

party JM call center

is

used to schedule, manage, track and complete trips.