It may be surprising, but over 75% of fleets are still using AOBRDs, with just seven months before the start of phase three of the FMCSA's ELD implementation plan. That's according to respondents in our recent webinar on making the transition from AOBRDs to ELDs as smooth as possible, held in partnership with the Truckload Carrier Association (TCA).
You can watch our webinar on-demand here. While some predominantly larger fleets are already transitioning, a very large percentage has yet to make the change.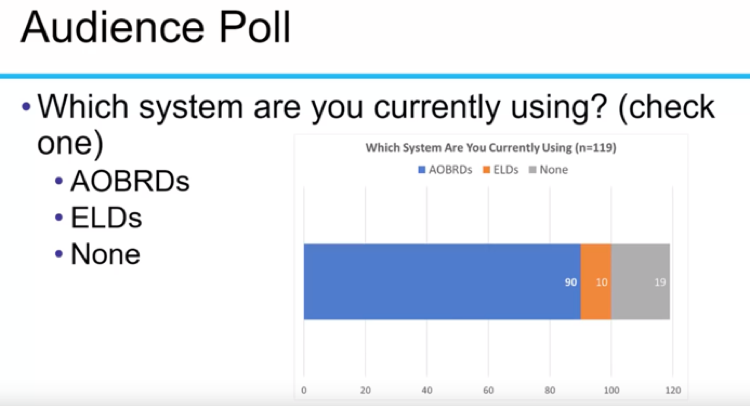 Dave Heller, Vice President of Government Affairs with the TCA had a lot to say about this during the webinar: "I cannot stress this enough… the time to transition (to ELDs) is now. You want to be ahead of the curve on this. If you wait until the beginning of December to start making that transition when there are going to be hardware issues, software issues, wiring issues… it's best to be out of the game than behind the eight ball."
As the ELD deadlines have kicked in, we've compiled information to ease the journey from AOBRDs to ELDs for fleet owners and drivers, including our AOBRD to ELD Checklist aimed at helping fleets have the smoothest possible transition. As part of this effort to inform drivers and fleets, we teamed up with the Truckload Carriers Association to produce this dedicated webinar. Smooth your Ride from AOBRDs to ELDs was first recorded in April 2019.