In summer 2018, the UK saw one of the biggest and longest heatwaves on record. While this was great news for some, it posed its own challenges for the foodservice industry. As temperatures soared, fresh, cold and frozen foods were ordered by customers at much higher levels and with greater frequency than normal. Retailers saw an increase of 2.2% in total grocery sales in a four-week period during summer 2018, a growth traced directly to the heatwave thanks to customers buying more fresh foods, beverages and snacks. According to Nielsen figures, it was the biggest growth volume outside of traditional periods since 2013. Dining al fresco became standard, ice cream was more popular and fresh burgers and olives saw significant growth.
Shoppers spent +4.5% more on groceries in the last four weeks to 14th July, as the hottest June in more than 40 years.
Supply Chain Under Stress
Out of this irregular occurrence came an unlikely hero – the refrigerated rigid truck (or the rigid reefer as it is sometimes called) – the "workhorse" vehicle for many fleets in the foodservice industry.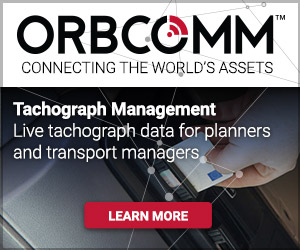 The strengths of the refrigerated rigid – combined with advanced telematics – became something of a hero for supply chains under strain. Already, valued for its convenience for urban deliveries, the refrigerated rigid truck is designed to cope with multiple stops, frequent door openings and operation day and night. Its payload capacity is ideally suited to foodservice operations and its temperature management capabilities are just what is required for these conditions.
Hauliers were asked to prove that their cargo was delivered on time and at the right temperature, all while ensuring that their drivers were not overworked and operating within driving and working hours regulations. And just because there were more jobs and not enough hours to complete them, fleets still had to ensure that drivers did not abandon fuel-efficient, legal and environmentally-friendly driving styles.
For both own account operators and for-hire foodservice operators, summer 2018 was a test of their vehicles and the telematics data used to support them. Temperature data needed to be available in real-time and reported on historically to shippers within minutes of delivery. Tachograph data from drivers needed to be instantly viewable to planners so that additional stops could be added. In addition, engine data needed to be analysed to ensure drivers were not speeding between locations to avoid missing delivery slots or cooling themselves down with excess idling.