In 2015, the Internet of Things (IoT) industry continued its evolution from simple connectivity and tracking applications to more sophisticated end-to-end solutions capable of gathering and processing large amounts of data. This data is used to identify valuable information that can be seamlessly shared in real-time, across multiple platforms.
The desire for smarter data has marked a significant development in the way data is acquired—the interoperability of hardware, network and application solutions has evolved to deliver a reliable, cost- effective and integrated way to track, monitor, control and manage assets anywhere in the world. This past year, machine-to-machine (M2M) technologies continued to penetrate diverse market applications including fleet management, smart utilities, oil & gas monitoring, and more.
As a leader in the global M2M market, ORBCOMM provides the industry's most comprehensive offering that covers every touchpoint in the M2M ecosystem. From global satellite and cellular network services to hardware to web applications to device management, we are unique in our ability to provide the most complete set of products, applications, professional services and capabilities for our core vertical markets that connect all things M2M.

During 2015, ORBCOMM continued to focus on growing the company through multiple initiatives, which include three strategic acquisitions, technological innovation, exciting new customer wins, international expansion and the enhancement of our core satellite services. We saw unprecedented growth in both hardware and service revenue, nearly doubling the size of the company, and now have more than 1.5M subscribers and growing.
We completed three strategic acquisitions this year – SkyWave Mobile Communications, InSync Software and WAM Technologies. These acquisitions have opened up new markets that allow ORBCOMM to leverage potential synergies, increase scale and expand our solutions portfolio across incremental vertical and geographic markets.
SkyWave Mobile Communications (acquired in January 2015) is the largest M2M service provider on the Inmarsat global L-band satellite network and our largest acquisition to date. With the addition of SkyWave, ORBCOMM created the largest space-based global M2M company, offering the industry's most diverse portfolio of M2M solutions and connectivity options that utilize both the ORBCOMM and Inmarsat networks.
InSync Software (acquired in January 2015), a leading provider of software solutions to the M2M market, significantly contributes to the capabilities we can now offer the M2M and IoT industries. Leveraging InSync's versatile, turn-key software applications, our customers can rapidly build and deploy M2M and IoT enterprise solutions in key incremental industrial markets.
WAM Technologies (acquired in October 2015) is a leading provider of remote wireless management and control solutions for ocean transport refrigerated containers and related intermodal equipment for global shipping companies and international produce companies, including Maersk, the largest marine shipping company in the world. WAM expands and strengthens ORBCOMM's industry-leading cold chain monitoring solutions, which include trailers, rail cars, gensets and now sea containers.
Product innovation continues to be a key contributor to ORBCOMM's success. This year, we developed several new products and services that are making it easier than ever before for our customers to stay connected to their remote and mobile assets. We now have nearly 300 engineers and technical resources around the world focused on the development of ORBCOMM's M2M and IoT solutions. As we have grown, we have also focused on building a responsive M2M Customer Care team consisting of 40 members that is larger than the total number of employees at most companies in the M2M space, providing 24×7 expertise and support throughout the entire product lifecycle. As the capabilities of our product development team have significantly expanded and become global, so has our capacity to innovate and deliver quality solutions for our customers around the world.
In October 2015, we launched three new wireless solutions.
ORBCOMMconnect is a multi-network subscriber management portal designed to give our customers complete control over their wireless services and connected devices, while reducing the complexity of managing and integrating multiple connectivity offerings. Our customers can now access three satellite and seven Tier One cellular networks in one comprehensive platform.
ORBCOMMmobile offers mobile apps for our state-of-the-art M2M and IoT applications as well as the ORBCOMMconnect portal. ORBCOMM's mobile apps run on both iOS and Android devices to facilitate ubiquitous, easy access to ORBCOMM solutions and technology.
ORBCOMM Enterprise Connect is focused on wireless devices and applications that require uninterrupted, high-bandwidth connectivity. The solution leverages 4G LTE to provide reliable wireless WAN connectivity that can be used as a back-up to existing broadband connections for distributed enterprise, financial, hospitality and retail locations.
Earlier this year, we launched the dual-mode SkyWave IDP-782 hardware solution, which provides fleet managers with a single device for both cellular and satellite network coverage so they can stay connected to assets, sensors and people in the most cost-effective way possible.

We also achieved significant milestones in our collaboration with Inmarsat to develop interchangeable OG2 and OG-ISAT satellite modems that are setting the standard for the global M2M industry. These versatile modems feature an identical footprint, connectors, power input, programming environment, communication interface and protocols. We have made it extremely easy for our customers to simply drop in the appropriate satellite modem based on their geography, message size, delivery speed and regulatory environment for unrivaled ease of use and flexibility, while adding scale so the satellite industry can hit the necessary price points needed to be successful in the market.

Our success in technology, innovation and telecommunications leadership was recognized this year through several industry awards. We were honored by the American Business Awards with four Silver
Stevie Awards for Most Innovative Company of the Year, Communications Team of the Year, Telecommunications Company of the Year as well as Most Innovative Tech Company of the Year. We were also chosen once again as one of Connected World magazine's select 2016 CW 100, moving up to 23 on this year's list. On the product side, we won Connected World magazine's IoT Innovations Award for our GT 1100 and SkyWave IDP-782 devices and the IoT Evolution Product of the Year Award for our GT 1000 and SkyWave IDP-782 devices. We also received the Mobile Satellite Users Association Innovation Award for our IDP service.
2015 marked some significant customer wins. We've added several new industry leaders to our customer portfolio in key vertical markets. China International Marine Container Company (CIMC) selected ORBCOMM to provide OG2 satellite service and modem technology for their dual-mode telematics solution being developed as an OEM product designed for dry shipping containers. CIMC has container shipping capacity of 2.4 million annual units and builds nearly 50% of the world's shipping containers. A large cold chain transportation OEM, which we hope to announce very soon, has chosen ORBCOMM to provide a customized cold chain telematics solution for their truck trailer division for global deployment. Some of our other key customer wins include Cisco, Werner Enterprises, Terex, Havi Logistics, LBX Company, Iron Mountain and Kevadiya, to name a few. We are also having great success with our large telematics deployments with some of the biggest and most well-known companies in the world, including Hub Group, Doosan and Walmart, which showcase the strength of our diverse and capable engineering team and our strong execution.
We've made great strides on the international front. ORBCOMM signed an agreement with Morsviazsputnik, the licensed operator of Inmarsat's mobile satellite services in Russia, to provide IDP satellite service in Russia. This agreement opens Russia for the heavy equipment OEMs as well as other key industries such as transportation, oil & gas and maritime. The ability to deploy in Russia has been a top priority for our OEM customers, and we can now further expand the reach of our satellite business in this important geographic market, while providing our customers with even more connectivity options and broader network coverage.
As we approach the end of 2015, we are targeting the final launch of our next generation OG2 satellite constellation. We are planning to launch 11 satellites as part of our second OG2 mission aboard a dedicated SpaceX Falcon 9 rocket from Cape Canaveral Air Force Station, FL. With the launch of these satellites, we will complete our OG2 constellation, offering our customers an enhanced, more efficient communications network and significantly increasing network capacity, coverage and performance. We have also included an Automatic Identification System (AIS) payload on every spacecraft, which will continue to bring AIS ship visibility down from hours to minutes. We look forward to providing our customers with the only fully funded, fully operational, second generation satellite network purpose-built for the global M2M industry.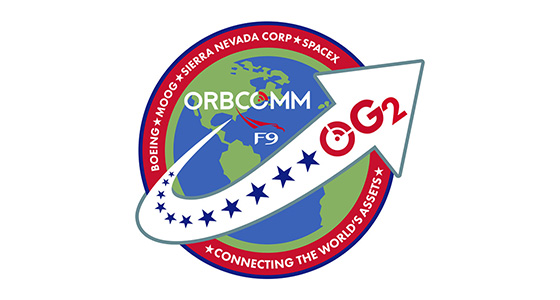 Looking ahead to 2016, ORBCOMM will continue to be focused on driving growth and technology innovation and responding to the demands of the IoT markets with the most complete set of products, applications, and capabilities that enable enterprises to stay connected to their assets in every corner of the world. To quote ORBCOMM CEO Marc Eisenberg, "Stay tuned. The best is yet to come for ORBCOMM."