All the talk of the oil price plunge presents a mixed bag of opportunity and survival for oil & gas companies.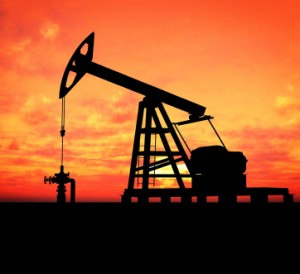 Consolidation in the sector is just one of the side effects of the price collapse and a number of smaller Australian oil and gas companies will need to consider friendly mergers to survive. Some of them are already facing trouble raising capital as a result of the decline in equity markets. Spending on new oil exploration and development projects in Australia is likely to be affected by the current low price environment but the domestic gas market outlook seems to be far less affected and is forecasted to grow due to higher demand across the country.
The current cutback on drilling and seismic fleets will also drive companies to scale back capital spending and lower costs. But cutting costs also translates into leaner and more efficient processes – an opportunity to increase productivity and achieve a healthier bottom line.
At this week's Australian Oil and Gas exhibition, (March 11-13) SkyWave and other service providers to the oil and gas industry are gathered in Perth to discuss key issues related to the survival of the oil and gas industry and collect new ideas that will allow companies to keep finding and producing oil and gas – even at lower price levels. AOG is forecasted to reach record numbers in this year's edition, with 620 exhibitors from over 22 countries and more than 17,000 visitors.
Flow monitoring and control, workforce automation, management of SCADA systems and pipeline monitoring for cathodic protection are all becoming hot topics in the industry as ways to cut costs and improve a company's bottom line.
Machine-to-Machine (M2M) communications are the solution and High Service-Level Agreement (SLA) applications in remote regions, such as offshore oil and gas, are seeking satellite M2M as the standard. Among other things, satellite-based M2M is reliable, affordable and offers truly global coverage for oil and gas operations.
Stop by Stand M34 at the Ontario pavilion or contact us to learn more about how our dual-mode satellite-cellular technology can help you track and monitor oil and gas assets regardless of being located in urban centers or remote areas. We are showcasing our expanded portfolio of terminals, services and configurable SCADA applications for helping oil and gas organizations manage oil production, track vehicles and communicate with remote workers.