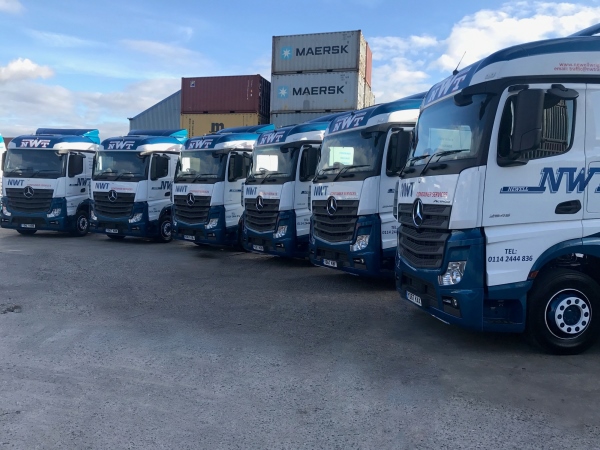 "We've used vehicle tracking a lot more efficiently since moving. If there's a breakdown or a delay, they can plan a second job, or move a second job. Do they have enough time, enough fuel? They can see all this immediately. They don't even need to contact the driver. They can do it all at the touch button." – Stephen Newell, Newell & Wright.
Companies in every industry can face growing pains with technology. This is no secret. As companies grow, they can start to outpace the technology they use. These companies can be left with technology that can't scale at the pace of their business.
This was exactly the concern for Newell & Wright. The transportation company, working out of Sheffield in the UK, found that its existing telematics provider could not keep up with its continuing growth. It turned to ORBCOMM's telematics solution to increase efficiencies in the business, develop better driving habits amongst its team and for better integration with its existing technology stack.
Download the case study now and find out how Newell & Wright increased efficiencies and improved driver scoring through innovative software, hardware and a dedicated integration and installation process.

Established in Sheffield in 1974 as a small haulage company, today, Newell & Wright is worth £50 million annually, employs more than 300 people and is known as a specialist in container logistics, freight-forwarding and haulage. As its business grew, it needed a telematics system to scale alongside it, a provider with an innovative team to help increase efficiency and functionality across their transportation business.
Newell & Wright initiated their search for a new telematics provider after seeing the need for increased visibility of assets and better functionality across its transportation business. Upon shortlisting providers, the company realised how fast and far technology and software were moving. Newell & Wright wanted to increase efficiencies and needed a scalable telematics solution that could keep up with their business needs. After extensive review and testing of different vendors, it chose ORBCOMM's telematics solution. As a growing business, Newell & Wright wanted to plan for their future with a scalable, reliable telematics solution that could grow and innovate with them.
The company had specific requirements for their truck telematics solution. These included time-savings through digitisation and automation of their processes, improving the fleet's driving performance for safety and fuel economy, and the solution had to be an open platform with straightforward third-party integration.
Newell & Wright's problems were solved when they implemented ORBCOMM's truck management solution, including in-cab devices, back office portal, hardware and robust customer support. ORBCOMM's dedicated FleetManager portal was used to deliver extensive performance monitoring, including jobs and workflow. Fleet productivity has been enhanced with in-cab Android devices. These increase interactions with drivers, without distracting their eyes from the road, delivering jobs and messaging directly, eliminating time-consuming phone calls and paperwork.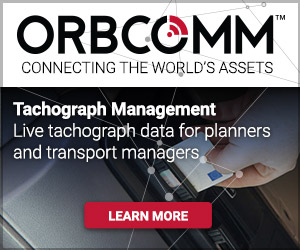 The BT 500 is ORBCOMM's comprehensive, robust hardware solution for trucks. It's open and scalable, which suited Newell & Wright's business needs. Connecting directly to the CANbus, it delivers fast, reliable 4G LTE, providing a reliable service.  Installation and integration were seamless thanks to ORBCOMM's dedicated team.
"For me," said Stephen Newell, "the final thing that set ORBCOMM out from the rest was their support in trying to find solutions, from our customer's needs to integrate with the TMS to the effort and support in finding that solution."
After an initial trial period with ORBCOMM's product, they made the decision to move their mixed fleet. With a growing fleet, the phase-out is expected to be complete in summer 2019.
To read more and get the full details, click here to download the case study.
For more case studies, visit The Knowledge Centre.