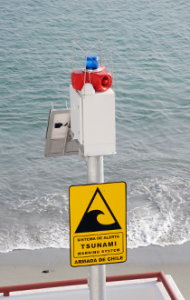 Interesting write-up posted by Novotech's Larry Bellehumeur over at the M2M Now blog about the role of M2M technology in warning people of impending mudslides, such as the tragedy in Washington State earlier this year.
While it's impossible to prevent environmental disasters, M2M has long been playing a role in protecting people and environment from the worst effects of flooding and other extreme weather events.
Even in remote locations, and where cellular cannot be relied upon during or after a disaster, satellite M2M is counted on for effectively warning communities of impending dangers. From satellite warning systems to water level monitoring for early flood warning, M2M technology is an effective means of early detection and mobilizing early efforts to protect both people and the environment.
As Bellehumeur points out, the key is not just retrieving data, but receiving the right data at the right time to make these preventative efforts possible. Such smart solutions are getting governments to take notice, one jurisdiction at a time.