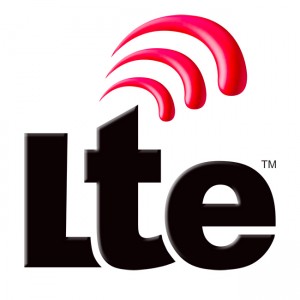 While limited 2G coverage options will remain available until as long as 2020, nearly all companies in the Machine-to-Machine (M2M) and Internet of Things (IoT) spaces who have traditionally relied on 2G connectivity have already been impacted by the 2G sunset in one way or another. In the rapidly expanding IoT market, as most carriers in the US, Canada and Europe have already – or are beginning to – shut down their 2G networks for good, all paths forward are now pointing toward LTE.
This raises a number of questions as companies making the transition worry about cost and limited network coverage. Furthermore, LTE is seen as being a high-speed technology used mainly on computers and mobile devices for high-bandwidth applications, such as video streaming. While there exists increasing value for incorporating video in the areas of security, fleet management and so on, the capacity offered by LTE remains unnecessary for most M2M and IoT applications.
With all of these viable concerns in mind, new doors have opened for the development of cheaper LTE devices that are more power efficient and lower on speed. LTE is a far more efficient than 2G or 3G, the cost of data is cheaper, network coverage has reached near saturation in the US and the cost of modules is trending downward. With the promise of LTE being the go-to technology for at least the next decade, companies can be confident in a future-proof investment, while emerging global standards all point to LTE. User Equipment (UE) Category 6 throughput, for example, is already double that of earlier Category 4 standards, while Category 7 and Category 8 are slated for deployment over the next few years.
But what about companies that rely on low-bandwidth connectivity in the M2M and IoT spaces? Encouragingly, new devices that are cheaper, use lower data rates and offer efficiency in power consumption are rapidly in development using the newly developed Category M standard ("M" stands for "Machines"). In fact, AT&T and Verizon both launched commercially available LTE-M devices near the end of 2016, which has been called a "game changer" for the IoT. Nationwide expansion will take place this year, with T-Mobile rapidly following suit.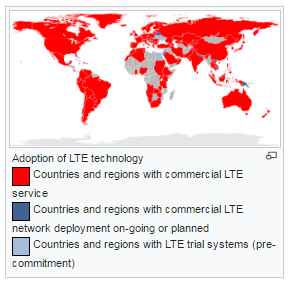 Category M is expected to improve the economics of the IoT by enabling sensors and devices requiring lower throughput, ultra-low power consumption, low complexity and enhanced LTE coverage for underground and in-building areas as examples.
ORBCOMM's own LTE asset tracking devices will enable our customers in many vertical markets to future-proof their solution investments with ubiquitous dual-mode coverage.
"We are ahead of the competition. Not only we are in the process of upgrading our line of asset tracking and monitoring devices to LTE, we have already launched an LTE trailer and asset tracking device," says Keith Gelinas, ORBCOMM Senior Vice President of OEM and Network Channel Sales. "Our GT 1100 life span is seven to ten years and the LTE version future-proofs the device for the next decade."
The pace at which LTE is being adopted for IoT is accelerating at a dizzying rate. In the not too distant future, IoT will connect more and more billions of devices to the Internet. It is clear that reliable, optimized LTE connectivity is the future of  IoT, and now is the time to start developing future-proof solutions for long term deployments.
To learn more about the future of LTE in the IoT, please contact us or email sales@orbcomm.com
As Product Marketing Manager at ORBCOMM, Craig Bond is responsible for driving marketing initiatives for industry-leading satellite/cellular products and services. He has a diverse range of experience in global business strategy, product launches, market intelligence, brand communications and product positioning.