As we look forward to another eventful year, ORBCOMM would like to wish every success in 2019 to all our customers, channel partners, suppliers and business colleagues around the world. As usual, we are taking a moment to look back over the last 12 months and forward at the year to come. We hope you'll enjoy the round-up below, which also includes links to various knowledge resources.  
Industrial Internet of Things (IIoT) technology remains on a rapid adoption curve as part of the accelerating global trend to digitalization and automation within the Fourth Industrial Revolution. 
This trend is reflected this year in our subscriber base growth across land and maritime transportation, supply chain, heavy equipment and other key industrial and government sectors. As recently reported, we hit 2.3 million subscribers this September and expect to have added 350-400,000 new subscribers by the time we usher in the New Year.
Integrating data across transportation modes and assets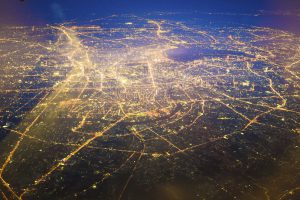 Transportation and supply chain are among our largest markets and earlier this year, IoT analyst Berg Insight again named ORBCOMM as the largest global provider of cargo unit tracking solutions. Berg estimates that the installed base of tracking devices across road trailers, containers, rail freight wagons, air cargo containers, cargo boxes and pallets reached 3.7 million in 2017 and will mushroom to 8.9 million by 2022, with the intermodal container market playing a key role in the next phase of growth.  
A big focus for our transportation team in 2018 has been to integrate truck connectivity alongside our established OTR trailer and intermodal container solutions, following our 2017 acquisition of inthinc, Inc and Blue Tree Systems Ltd. Mid-year we announced the launch of our next generation FleetManager cloud-based software, which allows users to manage data from multiple asset types on a single digital platform, including trucks, trailers, reefers and containers.
 While clients often come on-board for a specific application to start with, once the data starts to flow we are seeing many opting to expand their solution to other equipment classes, as well as wanting to integrate data from and with other systems for a truly unified, comprehensive view. Aggregating ever-larger amounts of data on a single platform is helping our clients to unlock new business insights and reach new levels of process automation. Automation and streamlining of Pre-Trip Inspections (PTIs) for reefer containers is just one case in point.
As more departments start to consume IIoT data – from the C-suite down – it's vital that users get to see just the data they want, in the format and frequency that they want. That's why we have made FleetManager open, scalable and intuitive, with highly configurable dashboards and widgets, an array of customizable live and historical reports and intelligent search functionality. API integrations also help ensure interoperability with other platforms and enterprise systems.
We've also been busy adding new functionality to our truck connectivity solutions, including TachoVision software – the industry's most advanced, one-stop tachograph management – which is now available on the FleetManager platform along with fuel management, driver scoring, vehicle inspection and reporting, GPS tracking, in-cab messaging and jobs.  
The vital importance of trucking and truck drivers to the global economy and world trade has been in the spotlight in 2018, not least due to the new ELD legislation in the USA which caused some shocks to import and export supply chains early this year and an endemic shortage of truck drivers on an international basis.
Governments and industry alike are increasingly looking at how new technology can play a role in improving truck driver safety, health and productivity, and as a recruitment and retention tool. We've published a variety of articles and guides on key trucking trends during the year including technology adoption in the oil and gas segment, how to tackle distracted driving, key elements of a fleet safety program and getting drivers on-board with fuel economy programs. 
You may also be interested in our recent webinar with Inmarsat and Verizon that explores how embedded IoT and M2M are helping manage supply chain complexity across land, sea, and air modes. 
Adding intelligence to data with analytics
In one of our other major developments for the year, ORBCOMM is now offering cloud-based data analytics to customers in our core transportation and logistics, supply chain and heavy equipment markets.
Launched in August our analytics service responds to customer demand for more sophisticated business intelligence tools. Use cases already identified include refrigerated transport operational performance, operational cycle and dwell time management, condition delivery management, fleet driver performance, predictive machine breakdown and shutdown, preventative maintenance planning, and business optimization.
Analytics will be a major focus of development for 2019 and, as we work internally and with key customers to explore the technology, we fully expect to see more use cases and applications emerging. This really is just the start.  
Taking cold chain telematics to the next level
While open software, cloud platforms, and advanced BI tools are a major focus of development, we certainly aren't neglecting telematics devices and sensors. This November saw the launch of our new CT 3000 series of cold chain telematics devices for refrigerated containers, including a reusable, 'trip-based' solution that gives all types of companies the ability to monitor containers whether they own them or not. The new devices were officially launched at the Intermodal Europe expo and as we reported in our post-show blog are smaller, lighter and quicker to install – around 10 minutes per device.
As we discussed in this interview with The Loadstar magazine during Intermodal Europe the trip-based device is a timely addition in today's maritime container world dominated by shipping alliances and vessel sharing agreements, where boxes from many different shipping lines can be loaded onto a single vessel.
Looking forward, we anticipate further advances in mesh technology, sensors and short-range communications like Bluetooth Low Energy (BLE) to continue opening up new tracking possibilities for our clients. That includes being able to track pallet-level sensors 'through the box' by using container and trailer telematics as a 'gateway' for cargo to talk to the world while goods are in-transit. This latter capability is expected to be of particular interest for cold chain applications, one of the hottest markets for IIoT solutions. We joined fellow cold chain professionals at the Cool Logistics conference this October to explore key trends in the reefer sector and you can read our five key takeaways here.
Satellite services and solutions – expanding into China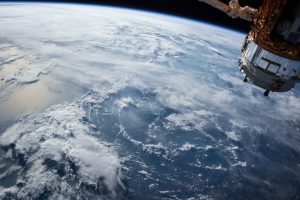 Of course, satellite is at the heart of our business, both as an integral component enabling many IIoT solutions – especially for industries and geographies where cellular connectivity is limited – and also to provide AIS and other data for mission-critical maritime operations across shipping, fishing and more.
We were excited to announce this October that we have received regulatory approval to provide satellite services and solutions in China, the world's 2nd largest economy China is investing hugely in advanced technologies across nearly every walk of life and business and there are great opportunities to be part of this expansion.
We will be building our first China Gateway Earth Station (GES), with more in the pipeline, and working with local partner Asia Pacific Navigation Telecommunications Satellite (APNTS) to develop new business across the heavy equipment, transportation and logistics, and maritime industries.
In another satellite innovation, we provided advanced satellite technology as part of a ground-breaking initiative by UK company Clearwater Tracking that aims to revolutionize the business of marine insurance. 
Clearwater is one of the many value-added resellers (VARs), distributors, solution providers, system integrators and developers that use ORBCOMM's IIoT and satellite technology as part of their solutions. These are crucial partners for ORBCOMM and our recent webinar explores in more detail how VARs can make the most of their IIoT technology investment.
Over the coming few years, digitalization, automation and other smart technologies will transform just about every business on the planet as part of the Fourth Industrial Revolution. Connected, visible assets are a critical piece of the equation, helping users remotely track and control not just equipment, but equally operational flows, across the globe in real-time and generating huge amounts of data to feed advanced analytics and other emerging technologies like blockchain. 
At ORBCOMM, we will continue to develop our capabilities, offering expertise to support our clients in the journey to the future.  We look forward to working with you in 2019 and beyond.
PS. You can view and download all case studies, webinars and white papers from our website Knowledge Centre or just get in touch and we'll be happy to email them to you.