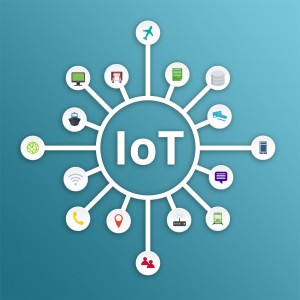 An explosion in applications for RFID and telemetry has made cold chain management, fleet management, and asset tracking commonplace. Now these basic technologies are being combined with Big Data analytics to give rise to supply mega-chains and direct-to-customer fulfillment.
Join ORBCOMM's Ashish Chona, Senior Vice President of IoT Software Solutions, for this free webinar hosted by the IMC, which will highlight IoT and M2M case studies that stress ROI and other KPI's to illustrate the state-of-the art in supply chain management.
Live Webinar: IoT Gives Birth to the New Supply Chain Agenda
April 28, 2016 | 11:00 AM EST | (New York, GMT-04:00)
Register Now!
Moderator: Isabel Chapman, Principal Analyst, Machina Research
Isabel has over 15 years experience in both the telecoms and IT sectors, with much time spent at the intersection of the two. Isabel has a background in strategy consulting, product development, and partner alliances at companies such as Microsoft, Dell, Motorola and Deloitte.  At Machina Research, Isabel 's focus is Enterprise and Industrial IoT. 

Speaker: Mr. Ashish Chona, Senior Vice President of IoT Software Solutions, ORBCOMM
Mr. Chona's responsibilities include sales and business development of ORBCOMM's enterprise software solutions.  His experience and areas of interest are Mobility, Location and Identification based technologies and services, Internet & Middleware technologies, Robotics, Enterprise software and Embedded systems.
About the IMC
The IMC is the largest and fastest-growing trade organisation in the IoT/M2M sector, with over 15,000 OEMs, enterprise users, and apps developers as members, and an average of 300 new members joining weekly. Learn more at: http://www.iotm2mcouncil.org